Last Updated on 02/01/2023 by てんしょく飯
Devastated by the pain of defeat, Cincinnati Bengals linebacker (LB) Germaine Pratt was angry at his teammates immediately after the American Football Conference (AFC) championship game ended.
The next day, Pratt expressed regret for his behavior and the harsh words he directed at fellow defender Joseph Ossai.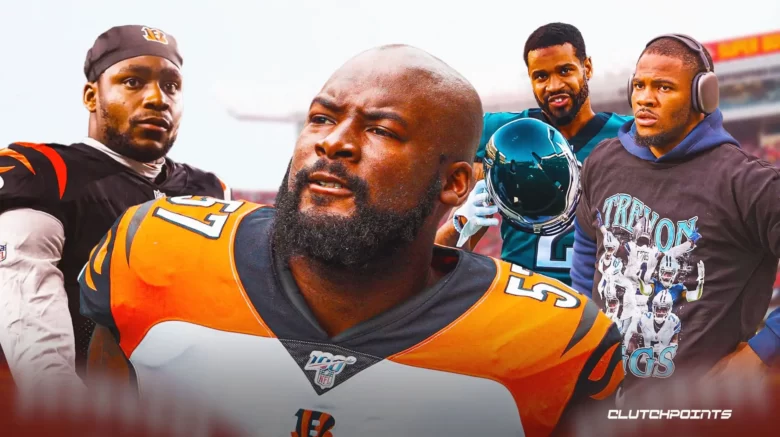 'I was emotional,' he said. I was swallowed up by the wave of the moment. I think I was wrong. As a human being, I looked at myself in the mirror and said, 'I was wrong, I wasn't a great teammate. I wasn't a great teammate back then," Pratt explained.
But that doesn't define who I am. Twenty-four hours have passed. I'm going back to work. I have a great off-season to spend with my kids and family. In the end, that's what's most important. I get to go home to my kids and they love me. I go home to my fiancé who loves me. That's what's important. Nothing else matters. I'm going back to work."
Pratt was understandably frustrated with the way the game ended, as the 20-20 game entered its final minutes when Kansas City Chiefs quarterback (QB) Patrick Mahomes ran through the right side for a first down with four yards left on third down at the Bengals' 42 Mahomes went out of bounds for a yard, and Ossai pushed him from behind. The momentum pushed Mahomes to the Bengals bench, and the officials issued Ossai an Unnecessary Roughness penalty. The penalty added 15 yards to Mahomes' gain, putting him within range of Chiefs kicker (K) Harrison Backer, who needed it. Backer made the game-winning 45-yard field goal with eight seconds left.
Backer's field goal ended the Bengals' season with a 23-20 loss and a Super Bowl berth they came so close to missing.
According to Michael Niziolek of Cleveland.com, Ossai said, "I was in full-on chase mode, pushing to get him to back off. I knew he was heading for the sideline. We didn't realize how far outside we were," he said.
As the Bengals players walked through the tunnel to the Arrowhead Stadium locker room, a frustrated Pratt said, "What the hell did you touch that quarterback?" He was heard yelling.
A short time later, Ossai was questioned about his mistake, but also thanked his other teammates for their support. Defensive tackle (DT) B.J. Hill stood by Ossai's position in the locker room and defended him.
'It's a ridiculous question. He was playing hard the whole game. Ask another question," Hill said.
A day after the game, Bengals head coach (HC) Zach Taylor commented on the support of players like Hill, saying.
'It was great to see how they supported each other during a really tough time. Joseph is a player who gives his soul to the field every day, whether it's practice or a game. So I appreciate that kind of commitment from him."
Sunday's game was Pratt's last game playing under his rookie contract. Pratt's rookie contract expires on the start of the new league year. With the bittersweet loss to the Chiefs still fresh in his mind, Pratt will enter the free agency period. We will see if Pratt's actions after the game will influence the team's decision about its future.