Last Updated on 03/02/2023 by てんしょく飯
Keanu Reeves was in Japan! The place he visited seems to be Keanu.
Keanu Reeves was in Japan on a whim!
Studying the "The Matrix" film series, he saw "Akira" and "Ghost in the Shell," and has worked with Japanese cast members on 2013's "47 Ronin" and the upcoming fourth "John Wick" film. Keanu Reeves, who has visited Japan many times and is known for his love of ramen, seemed to have visited Japan on a whim.
There is a sighting that he was walking in Higashi-Ginza on February 22, and another sighting that he was seen in front of the Kabuki-za Theater on February 23. This suggests that at first they enjoyed the area around Ginza in Japan.
But after that, it seems he headed somewhere else, either by bullet train or by car, and on February 27 he was spotted in… Tochigi Prefecture! It seems he was at Honda Collection Hall at Honda Motor Company, which is a very typical choice for him.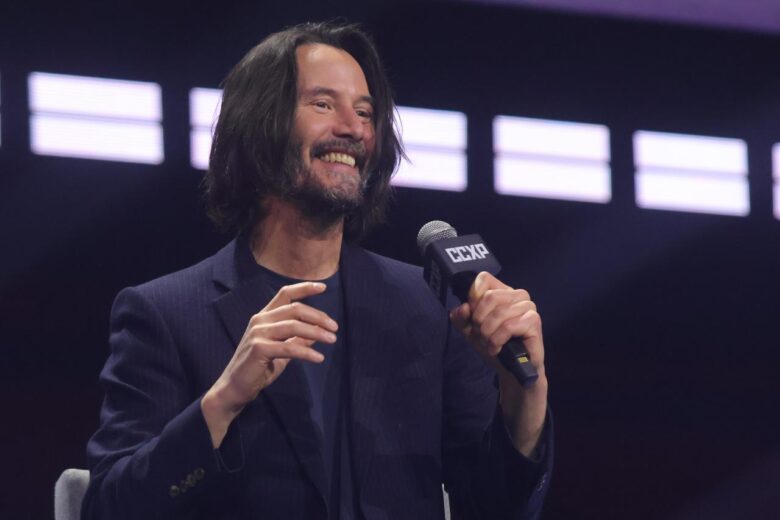 Keanu is known for his love of motorcycles, and in 2011 he launched his own motorcycle company, Arch Motorcycle. He also likes cars, and in 2009 he participated in the 35th Toyota Grand Prix Pro/Celebrity Race as a driver, finishing in fourth place.
But perhaps his visit to the Honda Collection Hall is also due to a documentary he is making about F1. The documentary is said to focus on the entry of Brawn Grand Prix, founded by Ross Brawn, into F1 for the first time in 2009 after Honda withdrew from the sport in 2008.
Keanu Reeves toured three countries in February alone.
When Keanu visited Japan in September 2019, he was accompanied by his girlfriend, artist Alexandra Grant, but as of now, Alexandra is not expected to come with him.
But that may be so. This is because Keanu has a wide range of activities in February. He's been to at least three countries in one month alone! At the beginning of February, it was confirmed that he stopped at a local pub on the outskirts of London, England, and then went to Geneva, Switzerland. In Geneva, they used a limousine service. And now he is in Japan. If he had returned to the U.S. in the meantime, he would have traveled to four different countries.
As a Hollywood star, this schedule may be normal for him as he tours many countries during the release period of his starring films, but we hope he will relax in a hot spring in Japan.