Last Updated on 09/19/2023 by てんしょく飯
Singer Ariana Grande has filed for divorce from real estate agent Dalton Gomez, whom she married in 2021.
Ariana Grande Files for Divorce from Husband Dalton Gomez
Singer Ariana Grande, who reportedly separated from her husband, real estate agent Dalton Gomez, this July, has filed for divorce.
According to TMZ, Ariana and Dalton filed for divorce with everything settled, with one source saying, "(Ariana) gave Dalton a check and that's it. The application stated that the date of separation was February 20, 2023.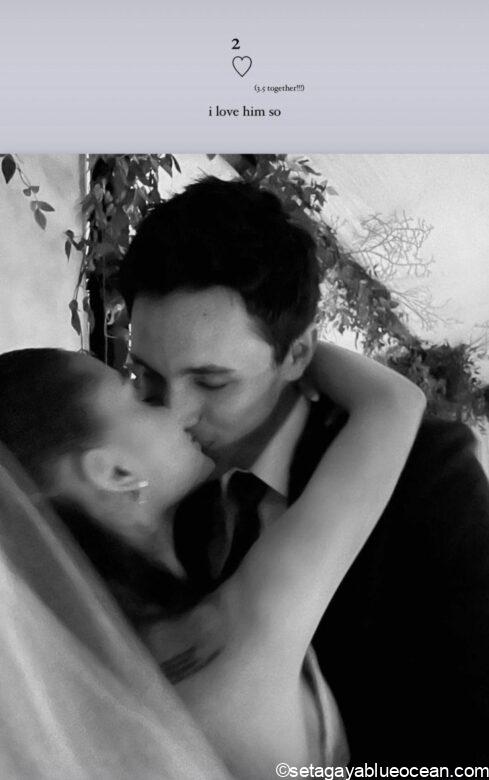 Ariana, who appears in the film version of "Wicked," left her Los Angeles home with Dalton for filming and stayed in the U.K. for more than six months starting last December. It is reported that Dalton once visited Ariana in the U.K. to try to repair their relationship, but it did not work out.
Incidentally, Ariana is currently dating Ethan Slater, who co-stars in "Wicked. Ethan was also married when he met Ariana, and their first child was born in 2022, but he filed for divorce shortly after reports of his love affair with Ariana broke out.
Although there is a testimony that Ariana and Ethan started dating "after they separated from each other's partners," Ethan's wife said that their love affair was "a surprise" and that "(Ariana) is not on the girl's side. Our family was just collateral damage," she said angrily via Page Six.