Last Updated on 03/02/2022 by てんしょく飯
Helen Mirren was seen giving a hand sign to Lady Gaga after winning the Distinguished Service Award at the SAG Awards.
Helen Mirren Receives Award of Merit at SAG Awards
On February 27th local time, the SAG Awards (Screen Actors Guild of America Awards) ceremony was held, and triple crowned actor Helen Mirren, who has won the Academy Award, Emmy Award, and Tony Award many times, received the Award of Merit.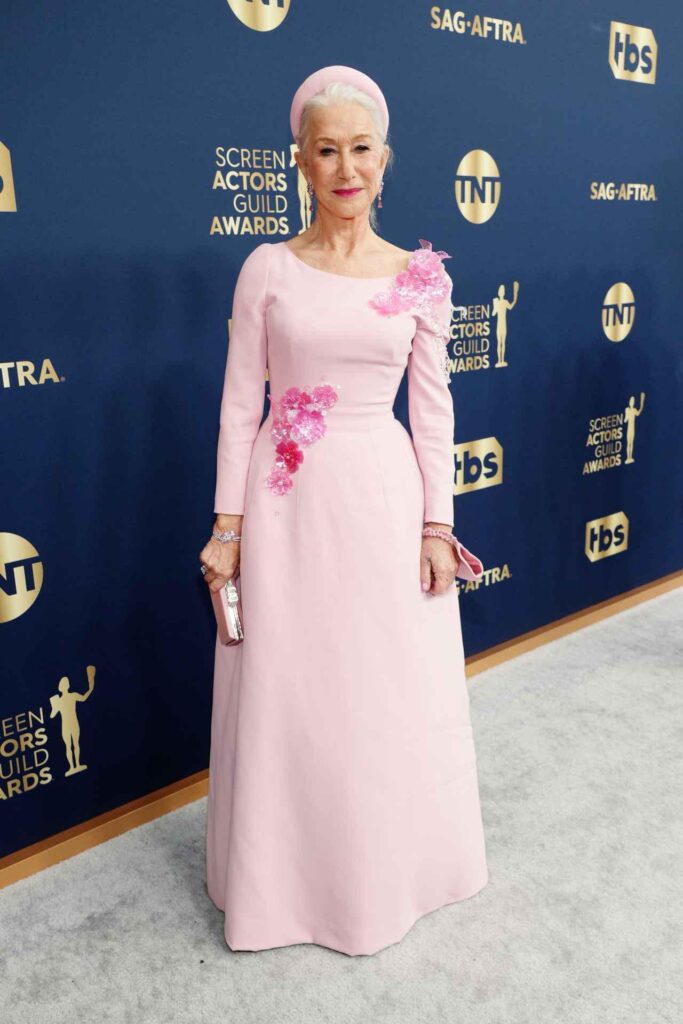 Since there were so many gorgeous actors at the event, there was a lot of unusual interaction between celebrities, and Helen was seen hugging someone.
The person was Lady Gaga, who was nominated for the Best Actress in a Motion Picture category at this year's SAG Awards. The two ran into each other at the event and hugged. Gaga was seen with tears in her eyes as Helen hugged her.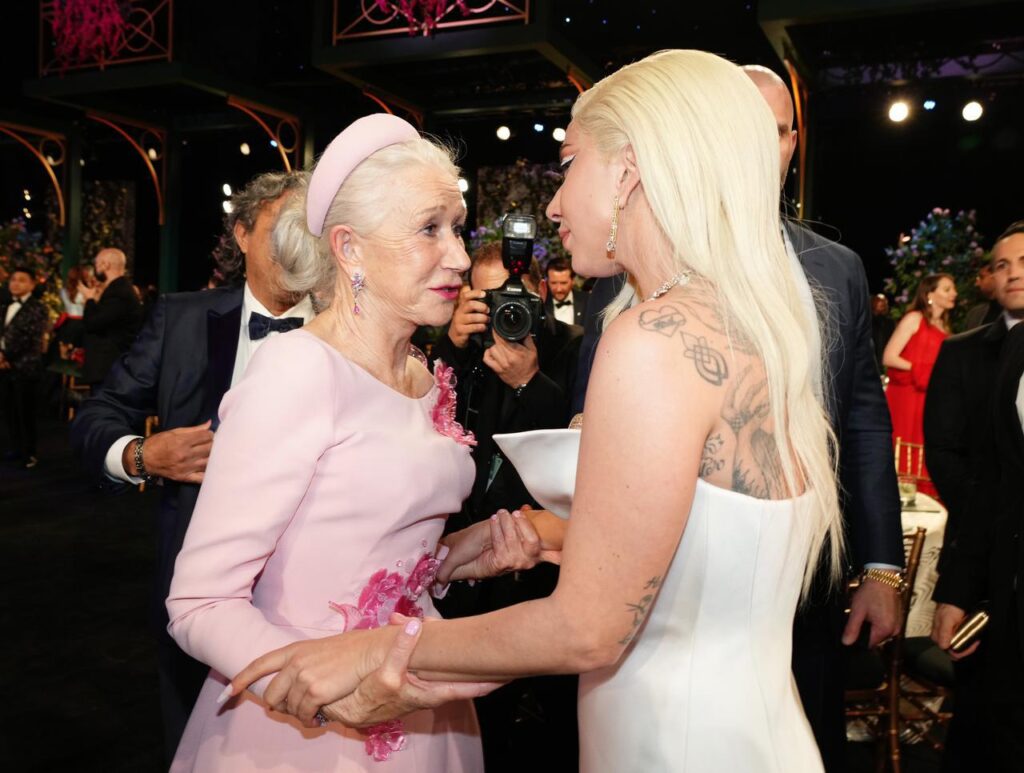 It's unclear what kind of exchange the two had and why Gaga was crying, but it seems that Gaga was touched to see Helen.
Then, it was discovered that Helen had sent a hand sign to Gaga when they passed each other. Although she didn't know the meaning of the hand sign, Gaga responded to the message with a hand sign meaning "I love you". After that, they nodded at each other and walked off in different directions without talking to each other.
Incidentally, at the SAG Awards, Helen was seen chatting not only with Gaga, but also with Reese Witherspoon, Kerry Washington, Will Smith, Ariana Debose, and others, congratulating her on winning the Distinguished Service Award.