Last Updated on 05/28/2022 by てんしょく飯
During the trial in which actor Johnny Depp sued his ex-wife, Amber Heard, for defamation, the contents of e-mails sent by Johnny Depp to his former agent have been made public, revealing that he had called Elon Musk, with whom Amber was allegedly having an affair, by a humiliating nickname.
Johnny Depp reveals anger at Elon Musk in email
In the court case in which actor Johnny Depp sued his ex-wife Amber Heard for defamation, emails allegedly sent by Johnny to his former agent Christian Carino, a member of the major US talent agency Creative Artists Agency (CAA), have been made public.
The emails in question were sent on August 15, 2016, after the divorce filing, and contained mostly snide remarks about Amber and her former lover, businessman Elon Musk.
 'She's going to get it. She sucks Mollusk's (*Johnny's nickname for Elon Musk) crooked dick and he gave her a shitty lawyer. I have no mercy, no fear, no emotion, and not a shred of what I once thought was love for this money-grubbing, low-level, ubiquitous, mundane, cheap, meaningless, used-up, loose fish market. I'm seriously glad she's the one offering me a fight! She's going to hit the wall. I can't wait to get rid of this scumbag. I met a fucking great little Russian here and it reminded me of all the money I wasted on 50 cent strippers. I wouldn't touch that even if I had gloves. I just pray that karma will kick in and take the gift of breathing away from her. Sorry, man. But I wouldn't stop no matter what. Let's see if the mollusk has balls. Come show me his face. I'll show you something he's never seen before. I'll show him things he's never seen before, like the underside of his penis that I cut off."
Amber and Elon claim that their relationship developed after she filed for divorce from Johnny, but Johnny is said to have suspected their affair. According to People, Amber visibly showed emotion when the part that wished Amber dead was read, and she made a gesture as if she was wiping her eyes with a slight shake of her head.
Incidentally, when asked by her own lawyer why she sent such an email, Johnny said, "When I was accused of a horrible act that I did not commit…. We all tend to get very angry when very ugly things about us are constantly being spread around by Ms. Heard and her team," he said, adding, "It's not enough to hurt people, but it does make you angry. Sometimes I wonder why this person does what he does. Anyway, many things have crossed my mind. I have a family and children. My mother, fortunately, never read this. (If she had seen it) it would have killed her. My father and my family…. I have suddenly become a bum. And the reason for that? It wasn't supposed to happen this way. A little lie. So yes, I was extremely angry," he explained.
Suspicion of "forgery" of e-mails
Also at the trial that day, the court heard that Johnny had allegedly sent a text message to his former personal assistant, Stephen Duters, on February 22, 2017, in which he said, "Yes, that's right. That's right. Molly's vagina is mine, of course. I should smash it tonight and take it off its hinges, right? I want to change her understanding of what it's like to be hit as hard as a pleading mackerel. I need it. Want. I'll take it." was also read from the email.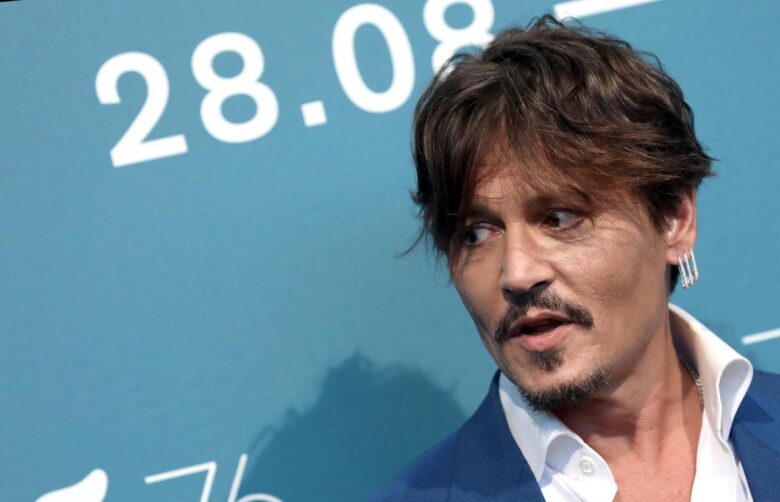 In response, Amber's attorney asked Johnny, "You once told me that when you wanted to have sexual relations with a woman, she was 'yours'?" When asked, Johnny replied, "That's ridiculous. He continued, "You said about a woman you wanted to have a relationship with, 'I need it. I want it. You also said, 'I want her, I'll take her? Johnny responded, "That's just as ridiculous.
Johnny added, "I don't even know who Molly is. I don't know anything. Maybe someone used my cell phone to send this text to Stephen. I have such confidence. Or so I expect. It's pretty grotesque," he said, turning to Amber's lawyer and pointing out, "You could have typed (this text) last night. To which Amber's lawyer calmly replied, "I assure you, I did not type this last night.
As we have reported daily, Johnny is suing Amber for $50 million in damages, claiming that she defamed him by accusing him of domestic violence in an op-ed she wrote for the Washington Post in 2018, in which she did not mention him by name but identified herself as Johnny. Amber also sued Johnny for $50 million in damages. Amber, on the other hand, is also suing Johnny for $100 million, claiming that she has been severely affected by the smear campaign he has set up to damage her career and reputation. The trial, which began on April 11 local time, is scheduled for final arguments on May 27, after which a verdict will be announced.