Last Updated on 07/11/2022 by てんしょく飯
Joseph Kosinski, the director of "Top Gun Maverick," confessed that he showed Tom Cruise a photo of Miles Teller's face that he had "doctored" with Photoshop in order to get him to play Rooster.
Miles Teller's photo was doctored to sell it to Tom Cruise.
Joseph Kosinski, the director of the movie "Top Gun Maverick," wanted Miles Teller to play Bradley Bradshaw, the Rooster, so he showed Tom Cruise a Photoshopped photo of Miles's face when he was pitching him. In an interview with Vulture, he revealed that he showed Tom a Photoshopped picture of Miles' face.
Specifically, what part of Miles' face did director Kosinski doctored…the beard! As many of you know, Rooster is the son of Maverick's late partner Goose, played by Tom, and like his father, he has a mustache.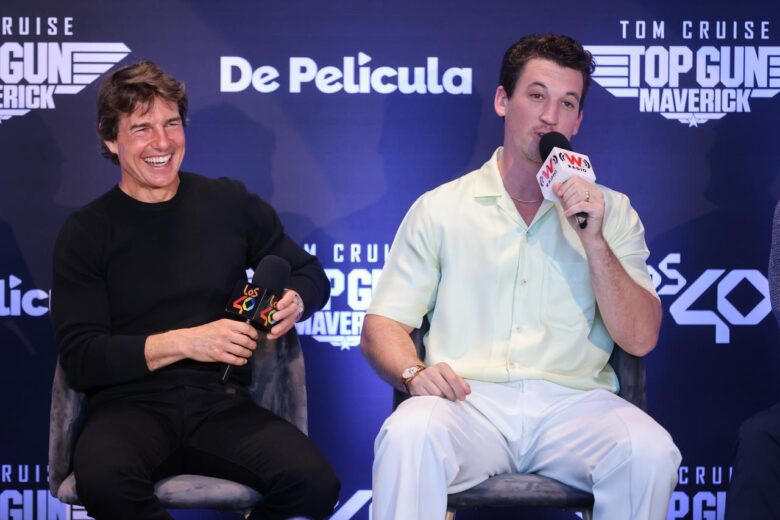 When casting for Top Gun Maverick, Kosinski had Miles in mind first, as he had just worked with him on the film Only the Brave (released in 2017). However, Miles did not have a mustache, so Director Kosinski showed Tom a doctored photo of him with a mustache added in Photoshop to give him a little more of an image.
In "Only the Brave," his character had a father-son mentor-student relationship with Josh Brolin's character. Miles' hair was blonde in that movie, too, and I showed Tom a photo of it. I think I added the mustache with Photoshop. (I said to Tom, 'I just worked with him recently, and he's a very good actor.
Kosinski said that "Miles won the part on his own" because he had to audition for it.
According to Kosinski, the story of Maverick and Rooster, the heart of "Top Gun Maverick," was a major factor in Tom's decision to make a sequel. The sequel is fundamentally the same as the first," he said. As soon as I said that, I could see the wheels started turning in his (Tom's) head," he recalled the moment when everything started moving toward the sequel.