Last Updated on 08/12/2022 by てんしょく飯
Shohei Ohtani is set to remain with the Angels for the remainder of the season, but the issue of his departure is likely to be a noisy one this offseason as well. The New York Post introduced an article by Jon Heyman, "Angels lost best chance to trade Shohei Otani.
There were whispers of him being released before the August trade deadline, but he ended up staying.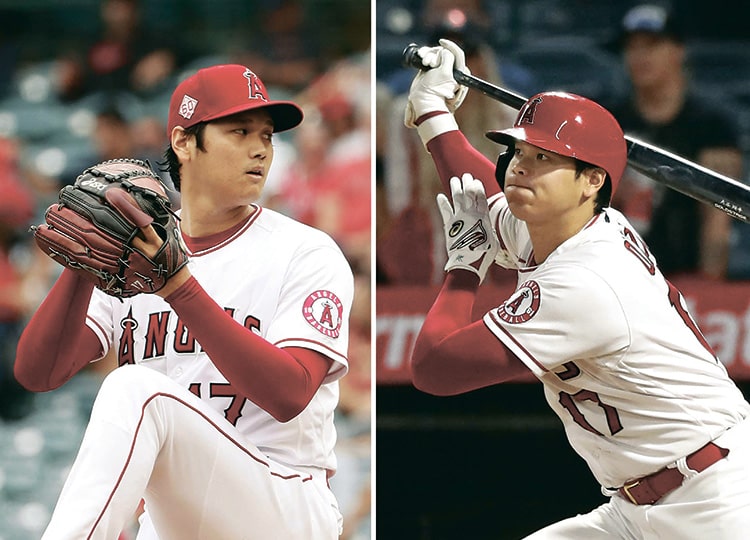 Otani, whose contract with the Angels expires next offseason, was whispered to be released before the August trade deadline, but he ended up staying. The media reported, "The Angels, not a championship contending team, traded away Noah Syndergaard and Lisel Iglesias, but will soon have to face reality. The chances of keeping Shohei Otani for a long time seem slim.
Otani has been an "MVP-caliber" player for two consecutive years. The rumor is that he will seek his first $50 million or more in FA in 2024. Still, considering Ohtani's accomplishments, "He deserves to be the highest-paid player in baseball. He is a true triple-threat player (hitting, pitching, and marketing)," he said with the greatest appreciation.
However, "On the other hand, the Angels' best chance to replenish their farm system has passed. More than half the teams checked on Ohtani, all of them willing to release a top prospect to secure a two-tool megastar for a year and a half. But Angels owner Art Moreno was adamant about stopping them, so negotiations did not proceed," he explained. Trade talks for Ohtani were halted almost before they began.
Far from a playoff spot… "Otani wants to win.
In the minds of those around the Angels, there is only one hope of doing the right thing, and that is to trade Ohtani now. That's only if he finally says, 'I want out. But that hope dissipated when he (Otani) made vague comments to the public the day after the New York Post reported that the Angels were considering a trade. If Otani had said he wanted out, "it might have given Moreno the impetus to really consider trading what would have been the best player in baseball," he recalled.
Ohtani is believed to be attached to the Angels, with an average MLB salary of $5 million per year over four years. He certainly wants to be paid what he finally deserves." And I don't have much faith that the Angels will get there (where Ohtani wants to be)."
The Angels are as far away from the playoffs as ever. "Ohtani wants to win, and that will be even harder if the Angels pay him what he is truly worth. Informal contract extension talks in the spring were fruitless. They will try again, but if Moreno surprises us and everyone involved, he could really be a trade piece this winter. Regardless, it's a start," the media outlet said. Ohtani is going to be "the talk of the town" this offseason.