Last Updated on 11/09/2022 by てんしょく飯
Singer Aaron Carter was found dead in the bathtub of his home on November 5. A friend who entered his room after his death talked about the condition of the room and Aaron's mental state just before his death.
Aaron's body was still inside the house.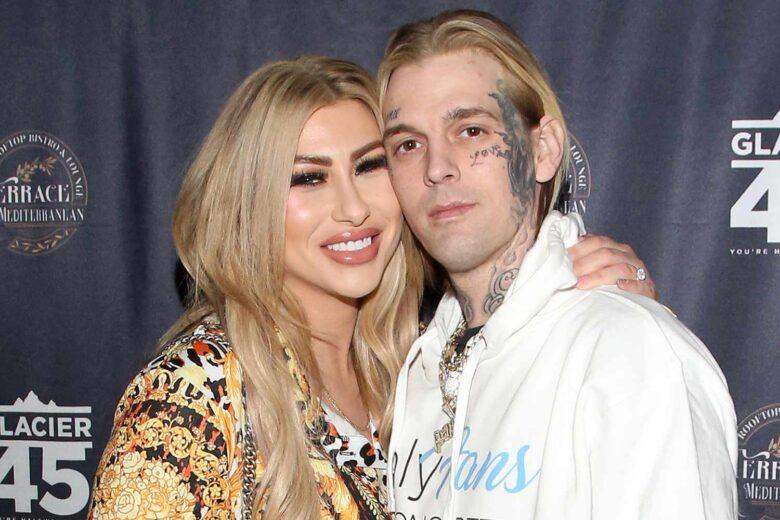 Gary Madatyan, who was a close friend of Aaron Carter this time, gave an interview to ET magazine. After Aaron was found dead, Gary said that he and Melanie Martin, Aaron's ex-fiancee, went to the room where Aaron lived.
Gary said, "When we arrived at the scene, the house was completely sealed off. The police were investigating and Aaron's body was still inside the house," he said.
After the body was removed, "only a few people" were allowed into the house, Gary and Melanie said. Gary said he "wanted to see if there was blood or alcohol or anything in the house," and they went to look in the bedroom, which he said was "normal.
Next, Gary said he saw the bathroom where Aaron had died. He said, "There was water in the tub. It was a yellowish color," he said.
He also saw an aerosol can in Aaron's house. Gary speculates that Aaron may have been smoking the aerosol can.
Gary said, "There was a time when Aaron was doing that (smoking aerosol cans) on Instagram. Me and Melanie saw it and immediately texted each other, 'This is bad. It's not good,'" he said. Aaron, shortly before he passed away, also said, "I could tell it was really bad by the way it looked. He had lost a lot of weight and wasn't acting normal. It was as if his heart was not in the right place. I heard he was taking a lot of drugs. I heard they weren't particularly illegal, but the doses were huge," he said.
The cause of Aaron's death has not yet been determined, but Gary speculated, "For me, I think he fell asleep in the bathtub after taking his pills. He loved life, so I think it was a tragic accident." Even with his mental problems and addictions, he loved life," and said he believes Aaron's death was an accident.
Gary also said that in the weeks before his death, Aaron was quite distressed about the death of his own sister, Leslie Carter, who died in 2012. In addition to this, he revealed that he had been emotionally driven by his estrangement from much of his family and the ongoing custody issues with his son, Prince, who was born last year to his former fiancée, Melanie.
Not being able to see Prince was particularly damaging, and Gary said, "I think Aaron was doing okay until the custody issue arose. He was very distressed about not being able to see his child and had numerous meetings with his lawyer," Gary said.
In addition, Aaron, who had been diagnosed with multiple personality disorder, schizophrenia, acute anxiety, and manic depression, was struggling financially.
Of Aaron's finances, Gary said, "It was really bad. He couldn't manage his money. He had no one to manage his money.""He was in really bad shape financially. He needed someone," he revealed.
Gary asked Aaron if there was anything he could do to help. I talked to him. I asked him, 'What can I do? He said, 'Can you get me into rehab? So I said, 'Okay, I'll do that, give me a week or two and I'll make it happen. But it didn't happen," he said, adding that Aaron died before he could be admitted.
'I think mental illness and addiction took over his life. Aaron was a very lonely person at heart."
If Gary could say one thing to Aaron now, he would say, "I love you. I will always be there for your son. I want the best for him and give him the best childhood possible. I will do everything in the world to make him happy.