Last Updated on 11/20/2022 by てんしょく飯
JIN of BTS will show fans his new charm.
On November 16~17, JIN released a concept film and preview images of "Special 8 Photo-Folio" on the official BTS SNS. The film and photos include various images of JIN taken against the backdrop of the ocean.
JIN of BTS shows his new charm to his fans.
The Special 8 Photo-Folio "Sea of JIN island" started with JIN's idea, expressing various emotions felt on the sea in three concepts: JIN appeared as an imposing and cool captain on the sea, while in the pirate concept, he expressed unfamiliar and lonely feelings in the harbor. He expressed the lonely emotions of a gentile. The photo book, which also includes JIN's quirky charms, from the brave fisherman for whom the sea is his whole life, blends JIN's neat visuals with the rough texture on the ship, creating a unique atmosphere.
Sea of JIN island" includes photos of tuna caught during the photo shoot and a behind-the-scenes look at "Super Tuna. It is rumored that "Super Tuna" was improvised by JIN, who enjoys fishing, while actually fishing. After he decided on the ocean as the theme of the visuals, he decided to travel with producer BUMZU to fish and write songs.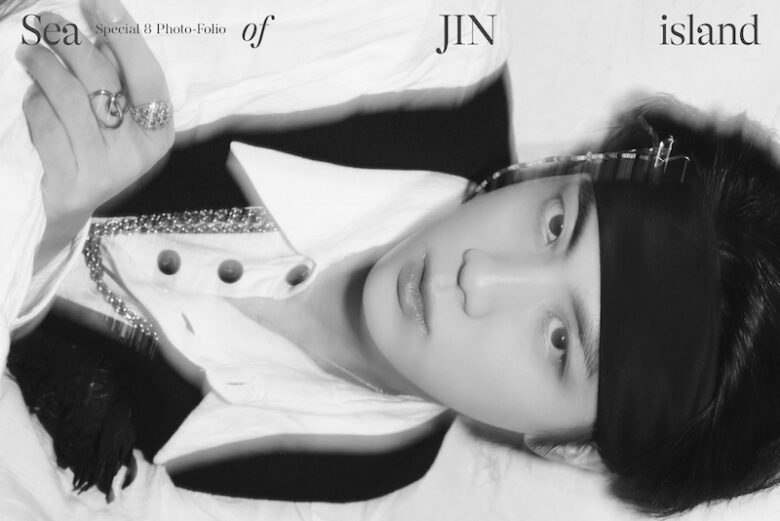 Through "Special 8 Photo-Folio," a photo book project completed with the active participation of the seven members of BTS, the audience can experience the individuality and unique charm of each member.
JIN's photo book "Sea of JIN island" will be released on December 2.