Last Updated on 12/17/2022 by てんしょく飯
Prince Harry and Princess Meghan have denied reports that their reason for leaving the British Royal Family was "to protect their privacy.
To open up new roles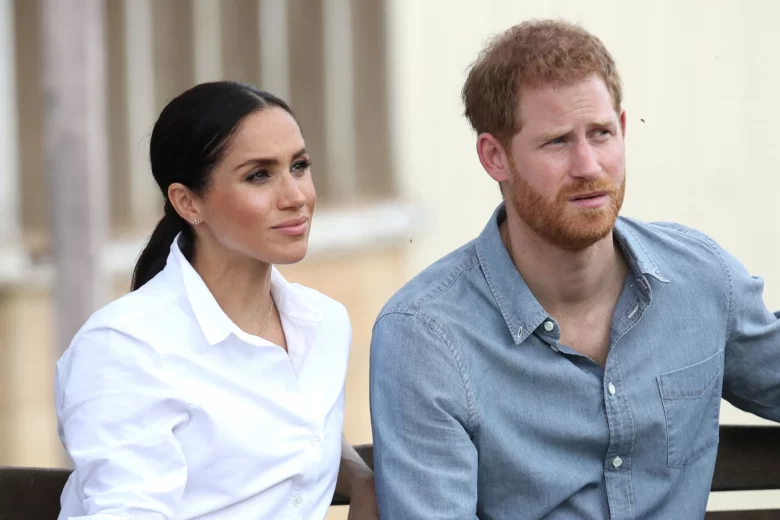 The couple left the British royal family in January 2020. They announced that they were stepping down from their role as senior royals in the British royal family. Media reports suggested that the reason behind the decision was a desire to protect their privacy.
However, in the documentary about the couple, "Harry and Meghan," which has been on view since December 8 (Thursday), the couple provided private footage of themselves, including date photos and scenes at home, and viewers criticized the couple, saying, "You said you wanted to protect your privacy and left, but now you're making it public yourself! In response to this criticism, the couple was asked to provide private footage of the couple.
In response to this criticism, the couple's press secretary, Ashley Hansen, issued a statement to the New York Times. In the statement, she said, "The couple's statement at the time of their departure did not include any mention of privacy and reiterated their desire to fulfill their roles and public duties.
Ashley Hansen added, "The point that 'privacy protection was the reason' is an important point in this documentary," adding, "The couple decided to share their story on their own. Nonetheless, the tabloids and media have created a narrative that is completely untrue and permeates the public. The truth is before them," she complained.
In fact, a statement released by the couple in January 2020 stated that they were "carving out a progressive new role within this institution" and made no mention of privacy.
The couple apparently wanted to make it clear that the problem with the documentary was the media spreading misinformation.