Last Updated on 01/25/2023 by てんしょく飯
Beyonce held her first full concert in over four years in Dubai, UAE, and we take a look back at the photos from the ultra-precious show, which only a limited audience of invited VIPs were able to see, and explain some of the criticism that has been leveled at her for performing in Dubai.
Beyonce performs in Dubai for the first time in over four years
Singer Beyoncé performed in Dubai, UAE, on January 21 local time for the opening event of Atlantis the Royal, a luxury hotel that will open in Dubai in February 2023, her first full live performance in more than four years, since December 2018.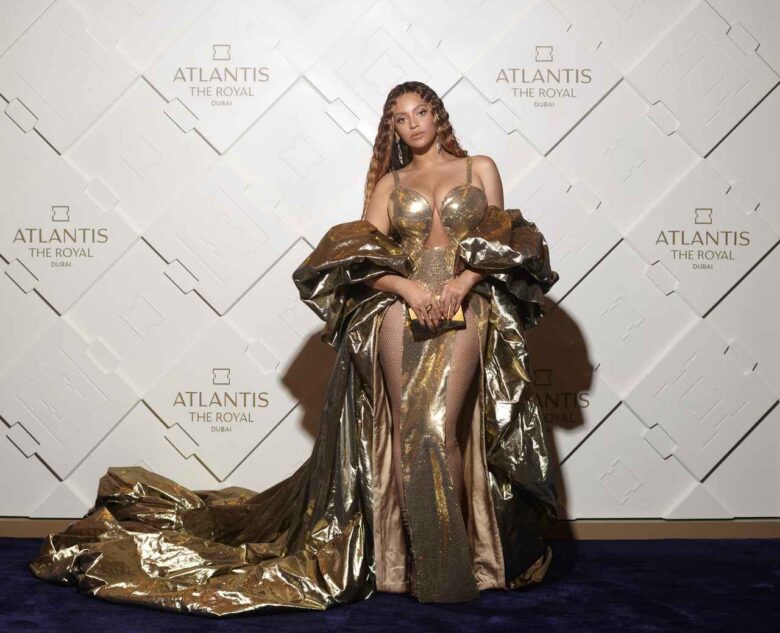 The event was open only to a limited number of celebrities and journalists who received invitations from Beyoncé's team, and according to U.S. music media outlet Pitchfork, one of the few media outlets that received an invitation, the invitation read, "Beyoncé invites you to a weekend where your dreams turn into a destination. Beyonce invites you to a weekend where your dreams become your destination," according to Pitchfork, one of the few media outlets that accepted the invitation. The invitation also stated that the audience would be able to see a "once-in-a-lifetime performance," but did not state whose performance it would be. Rumors that Beyonce would be performing in Dubai had been around since last year, but had not been officially announced.
The Daily Mail reports that the amount is $35 million (about ¥4.55 billion), and TMZ reports that it is $24 million (about ¥3.12 billion). TMZ reports that the fee is $24 million (approx. ¥3.12 billion). In any case, it is believed that the amount of money paid for the show was exceptional for a one-shot live performance.
Incidentally, starting with the gold Dolce & Gabbana dress she wore on the red carpet before the show, Beyonce changed her outfit several times that day, and the jewelry she wore was also extraordinary in price. The jewelry Beyonce wore on this day was by Lorraine Schwartz and cost $7.5 million (about 970 million yen).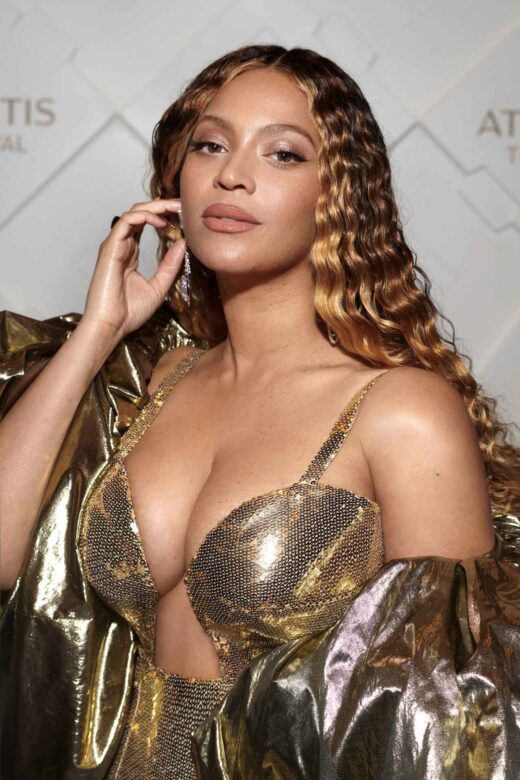 Gorgeous celebrities gathered to watch the too precious Beyonce on stage.
Many celebrities invited by Beyonce gathered in Dubai to watch her performance. The invitation, obtained by Pitchfork, states that many of the guests "will be treated to a sophisticated feast, a sandy beach getaway, an exclusive first-time experience including business class air travel, first class land transportation, and first class accommodations at Atlantis the Royal," and that they will be were treated with VIP treatment.
Here are the celebrities invited to Beyonce's performance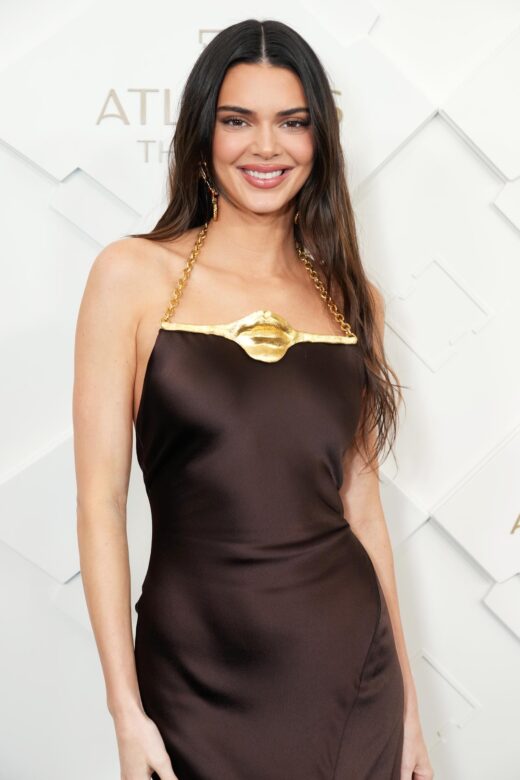 Kendall Jenner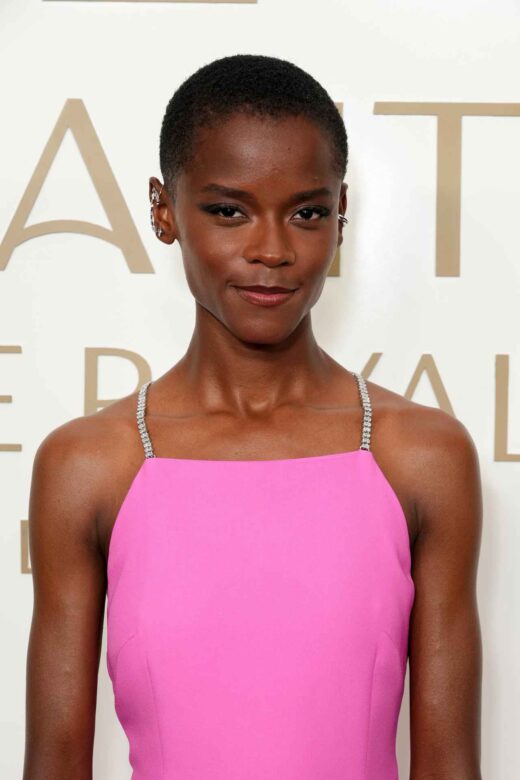 Letisha Wright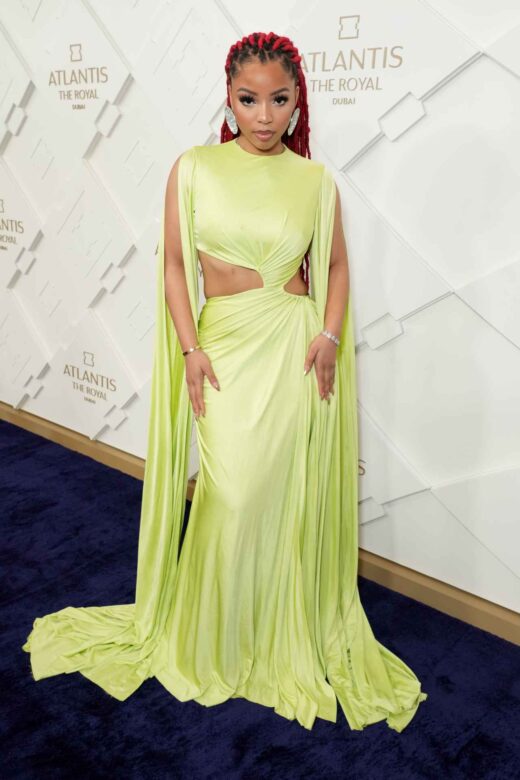 Croy Bailey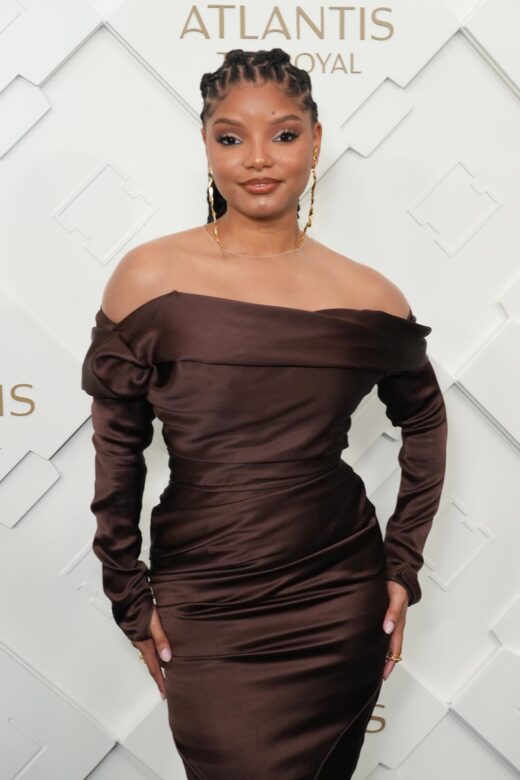 Harry Bailey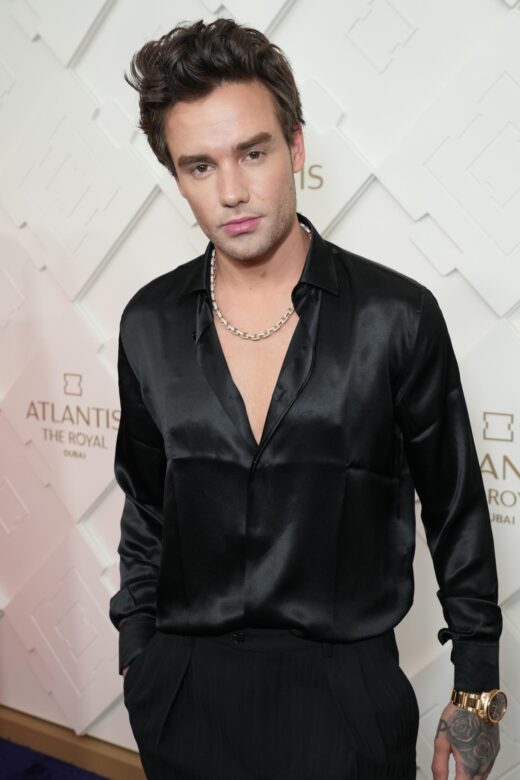 Liam Payne
Ellen Pompeo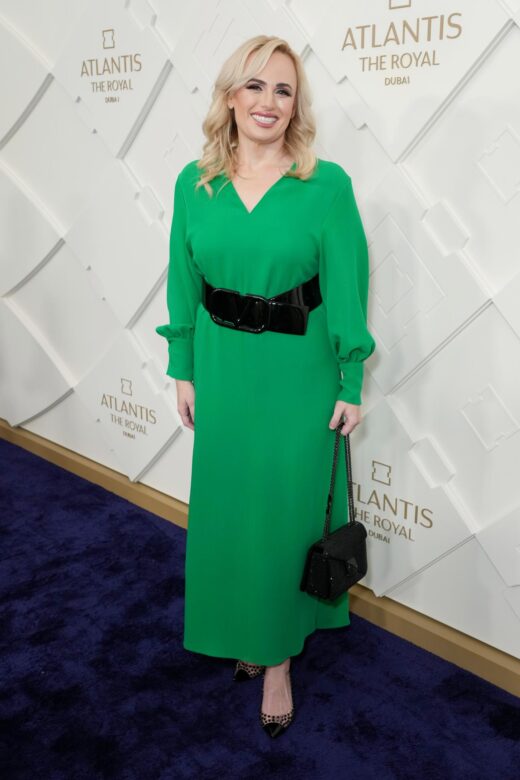 Rebel Wilson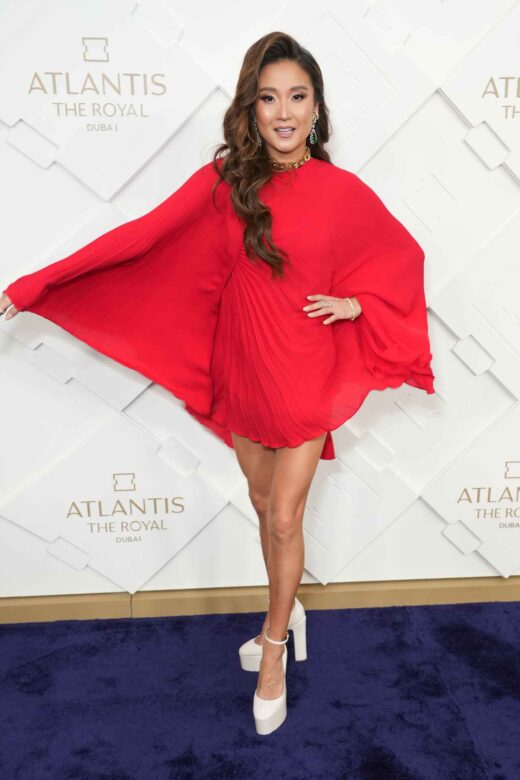 Ashley Park
In addition, her husband Jay-Z and their children, of course, accompanied her to Dubai. According to Billboard, mother Tina Knowles and father Matthew Knowles also witnessed Beyonce's performance.
The message in her costume on stage, where she also performed with Blue Ivy
The first song of the night, Beyonce's first full performance in over four years, was "At Last," a cover of Etta James' song from the 2008 film "Cadillac Records. After that, Beyoncé performed "XO," "Halo," and many of her other signature songs one after the other.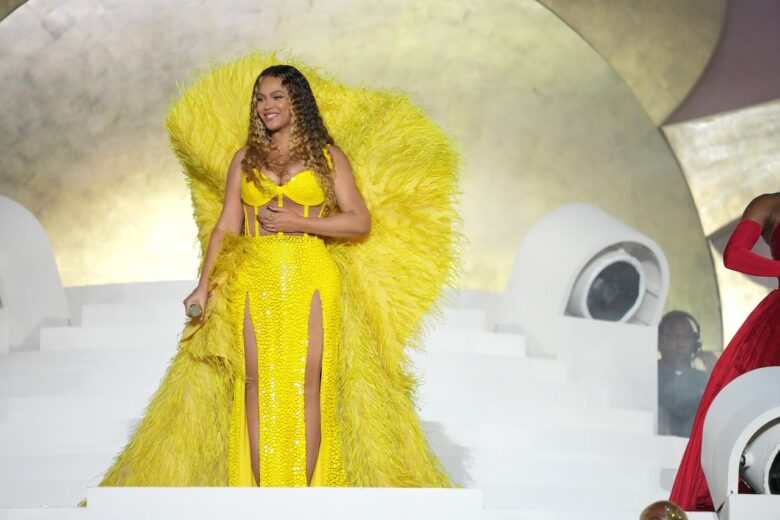 Beyonce's opening outfit was chosen by Mousa Al Awfi, a designer from Oman. By choosing a costume by a female designer from the Middle East, she paid homage to the women of the Middle East.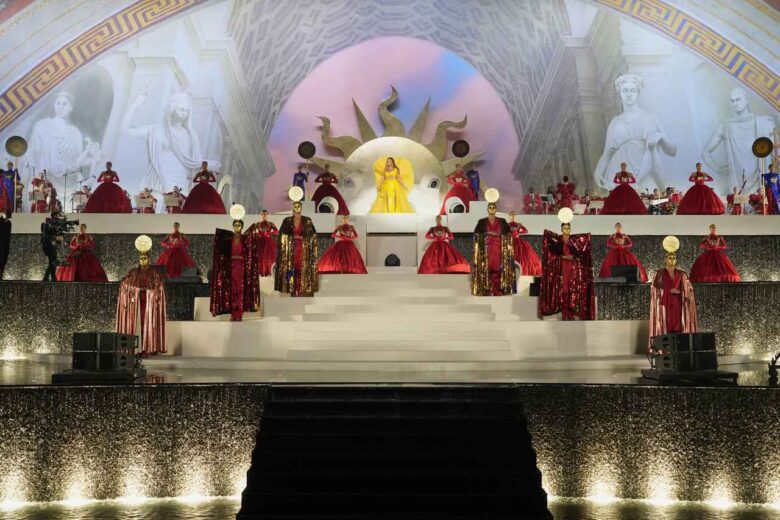 The song "Brown Skin Girl," which she provided for the movie "The Lion King," was performed live for the first time, and she performed it with Blue Ivy, her child with Jay-Z, making for an all too rare performance. The song won the Best Music Video Award at the 63rd Grammy Awards, and Blue Ivy, who was 9 years old at the time and credited alongside her mother Beyonce, became the second youngest Grammy winner in history.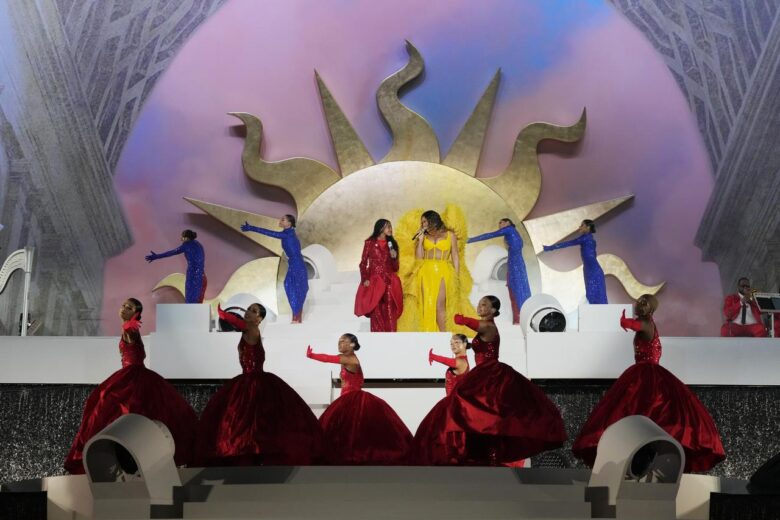 Beyonce then changed into a red bodysuit by Nicolas Jebran. This outfit, which was paired with a crown, also had a message for women in the Middle East, and designer Nicolas Jebran explained to British Vogue that it was a tribute to "the women of the UAE.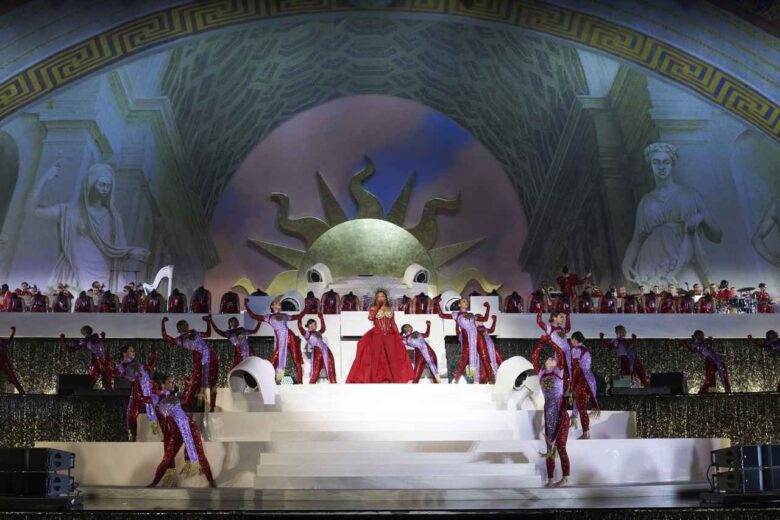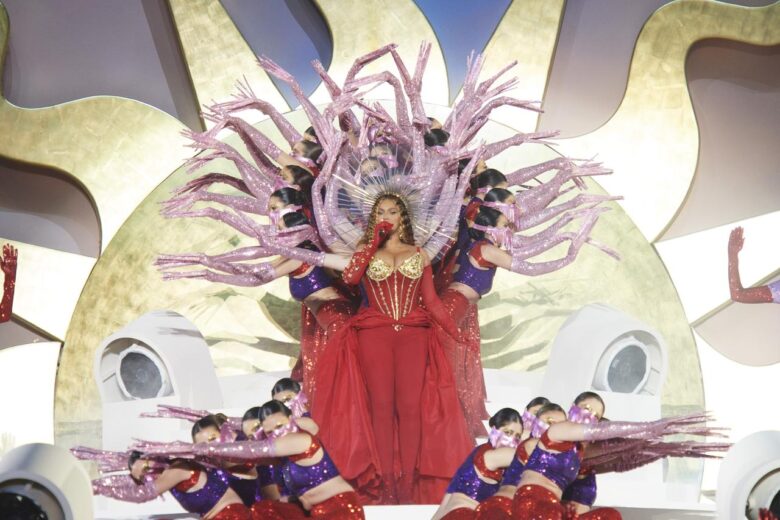 The outfit chosen at the end of the day also had a social message. Beyonce chose a pink mini-dress by Ukrainian designer Ivan Frolov for the climax of the day. The dress was created in Kiev, Ukraine, in the midst of the Russian invasion, and the press release stated that it was a sign that "no matter what happens, Ukrainian brands will continue to share their resistance and culture with the world.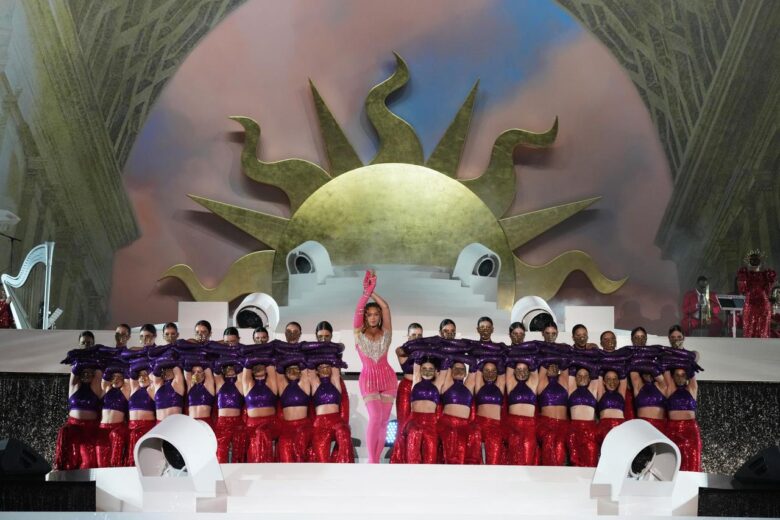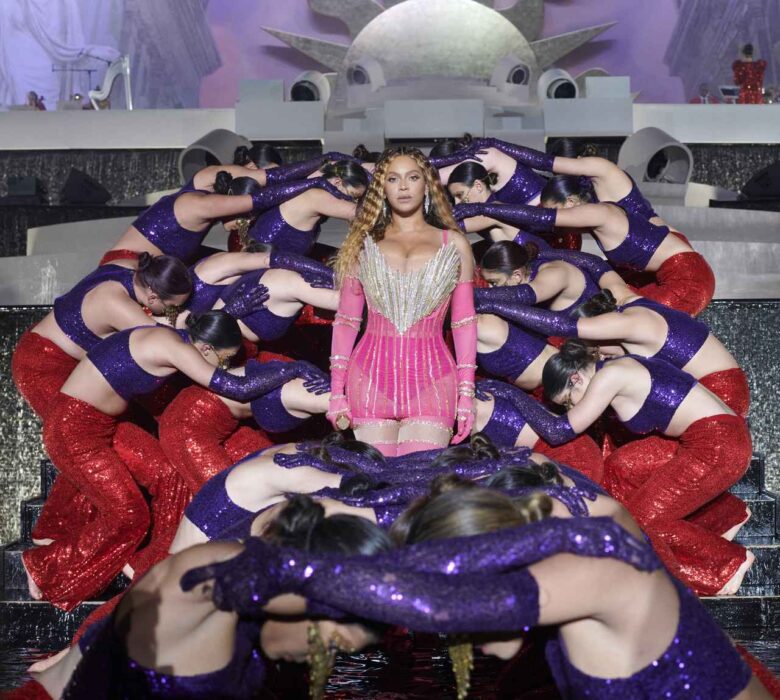 While performing songs such as "Otherside" and "Bigger" from the soundtrack of "The Lion King" for the first time live, Beyoncé ended the show with a generous performance of her most popular songs of all time, "Crazy in Love," "Naughty Girl," and "Drunk in Love. Beyoncé performed a total of 19 songs to close the 75-minute show.
On the other hand, this was Beyonce's first live performance since the release of her latest album "Renaissance" last year, but she did not perform any songs from the album, which pays homage to queer culture.
Why Performing in Dubai is a Problem
Although Beyoncé was offered tens of millions of dollars and invited celebrities to Dubai for VIP treatment, an extraordinarily luxurious live performance that only Beyoncé could realize, she has been criticized for agreeing to perform live in Dubai.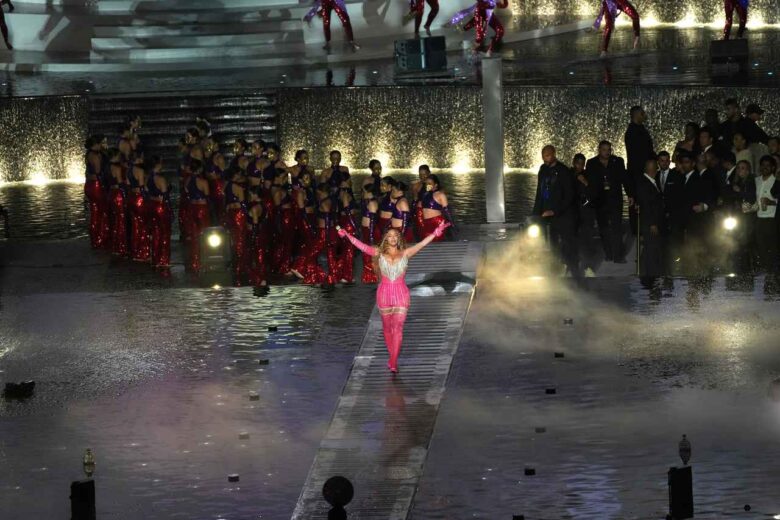 Beyonce has spoken out for the rights of LGBTQ+ people throughout her career, as she did in her tribute to queer culture in "Renaissance," but homosexuality is illegal under UAE law, and some have questioned Beyonce's choice to perform in Dubai this time. In the Middle East, last year the LGBTQ+
In the Middle East, last year LGBTQ+ icon David Beckham was strongly criticized in the UK and abroad for being an ambassador for Qatar, which punishes homosexuals. However, some have defended Beyonce, saying that the situation is different between Beckham, who has a direct contract with the government, and Beyonce, whose event was private.
Beyonce has not commented on the reason for her one-night-only concert in Dubai, but in her return to live performance after a long absence, she also sent out a social message through her outfit.