Last Updated on 01/29/2023 by てんしょく飯
In his memoir "Spare," Prince Harry reveals that he and his brother Prince William got into a fight over Meghan, and that he was violent.
Prince Harry had a big fight with his brother, Prince William, over Meghan.
In his memoir "Spare," Prince Harry of the British Royal Family reveals that he was "violently attacked" when he and his brother, Prince William, fought over Meghan.
The incident occurred in 2019, before Prince Harry and Meghan had yet to leave the royal family. Prince William came to Nottingham Cottage on the grounds of Kensington Palace, where Prince Harry was living at the time, for a discussion and called Princess Meghan "difficult, rude, and obnoxious," to which Prince Harry responded, and a shouting match ensued. Prince William called Prince Meghan "difficult, rude, and obnoxious.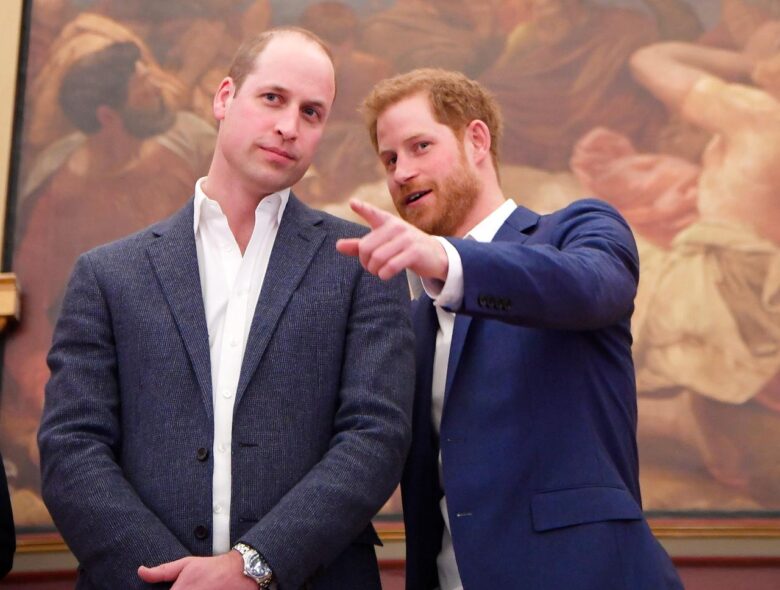 According to "Spare," when Prince Harry was told by Prince William that he wanted to help him, he asked, "Are you serious? Help me? Is this what you mean by helping me? You're trying to help me?" The crown prince was so annoyed that he came at him with a fierce sword. Prince Harry, who was scared, went to the kitchen and tried to soothe Prince William by saying, "I can't talk like this," and handing him a glass of water, but the prince's anger did not abate.
'He put down the glass, called me another name, and came at me. Everything happened so fast. It all happened in an instant. He grabbed my collar, tore off my necklace, and knocked me to the floor. I landed on my back on top of a dog bowl, the bowl broke under my back and pieces of it pierced my back. I was knocked down and stunned for a while, then I got up and said, 'Get out of here.'"
At this point, Prince William urged him to do it back, but he refused, Prince Harry claims. Prince William left the scene, but later returned and "apologized to me, looking remorseful," and was told that "there was no need to tell Meg [Meghan] about it.
The necklace that was torn off had an "important meaning.
Incidentally, the necklace that was torn off by Prince William in the fight had an "important meaning. When Prince Harry appeared on the popular American talk show "The Late Show with Stephen Colbert" to promote "Spare," Stephen Colbert, the host of the show, told him, "In your book, it says that he (Prince William) broke the necklace. Which necklace did he break? Which necklace did he break?" He replied, "This one. It's already fixed," he said, showing the necklace he was wearing at the time.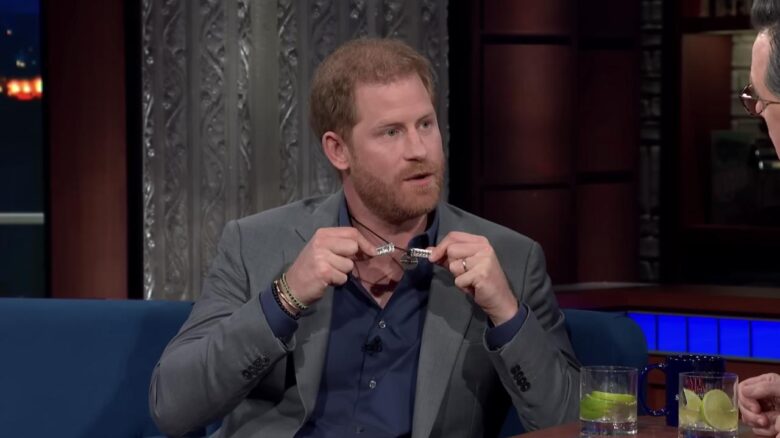 It was engraved with the heartbeats (electrocardiogram) of my children (Archie, my oldest son, and Lilibet, my eldest daughter)," he added. My wife gave it to me," he said, explaining the three charms, "and one with a tiger's eye, made by a friend in Botswana.