Last Updated on 01/05/2022 by てんしょく飯
Billie Eilish shares how to make her favorite tofu noodle soup.
Billie Eilish shares her favorite noodle soup recipe.
It's been a little while since the new year started, and many of us are probably starting to feel a little tired from the New Year. This time, I'd like to share a recipe for a noodle soup that is perfect for those who are tired of Osechi, ate too much during the New Year's holidays, or are tired of cooking. This is a healthy "Noodle Soup" recipe recommended by Billie Irish, who is known for being a vegan.
The other day, Billie posted a recipe on Instagram Stories for a noodle soup with tofu that would be good for Japanese palates, requiring 2 cups of water, rice noodles, bouillon cubes, Welsh onion, red pepper flakes, and tofu.
With the comment, "I'll show you how to make my favorite noodle soup," Billie posted a video on Instagram Stories of her cooking tofu noodles for "three people.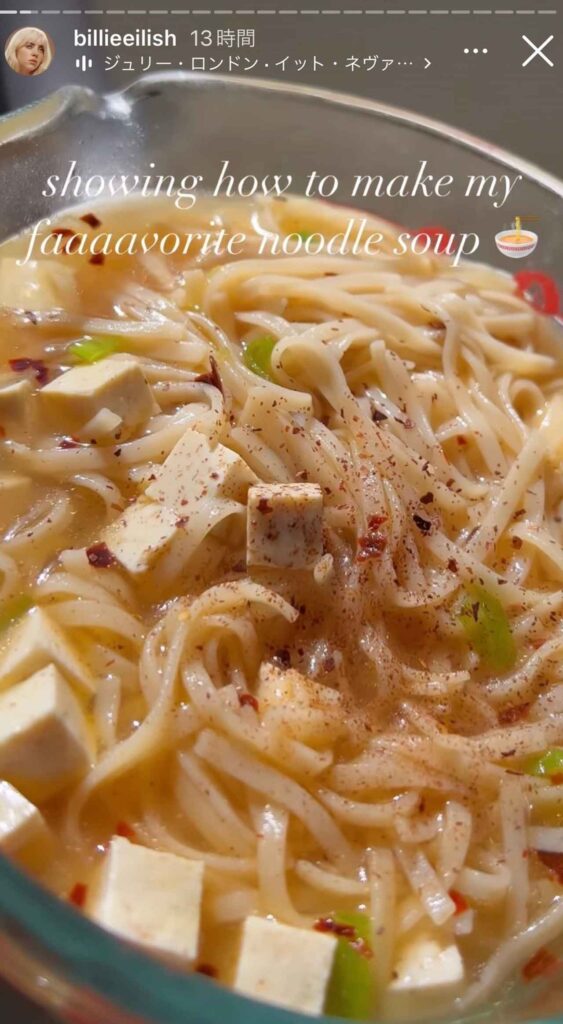 How to Make Tofu Noodles with Billie Irish
First, bring 2 cups of water to a boil.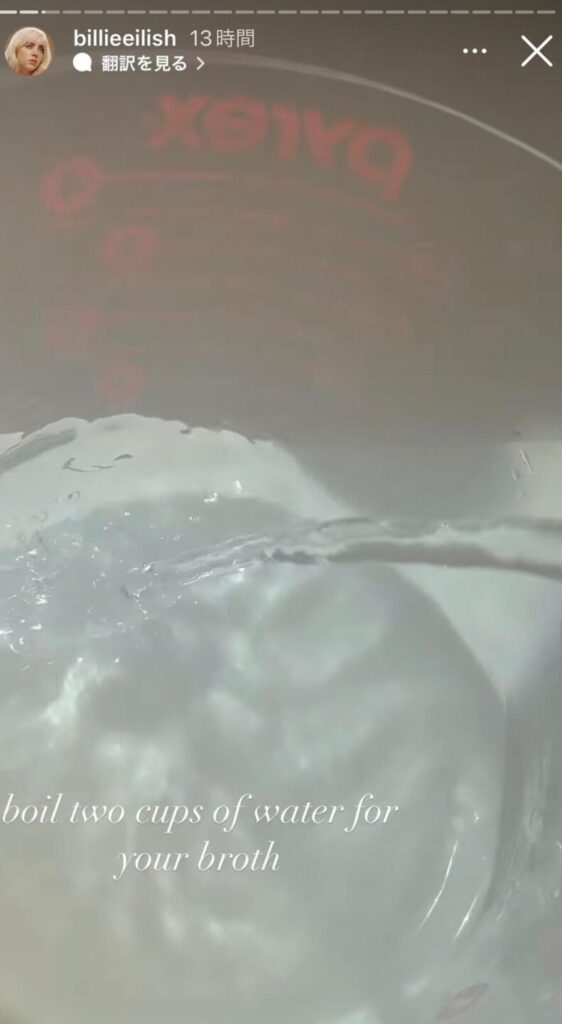 Add the rice noodles to the boiling water and stir regularly until it reaches the desired consistency (Billie recommends about 5 minutes).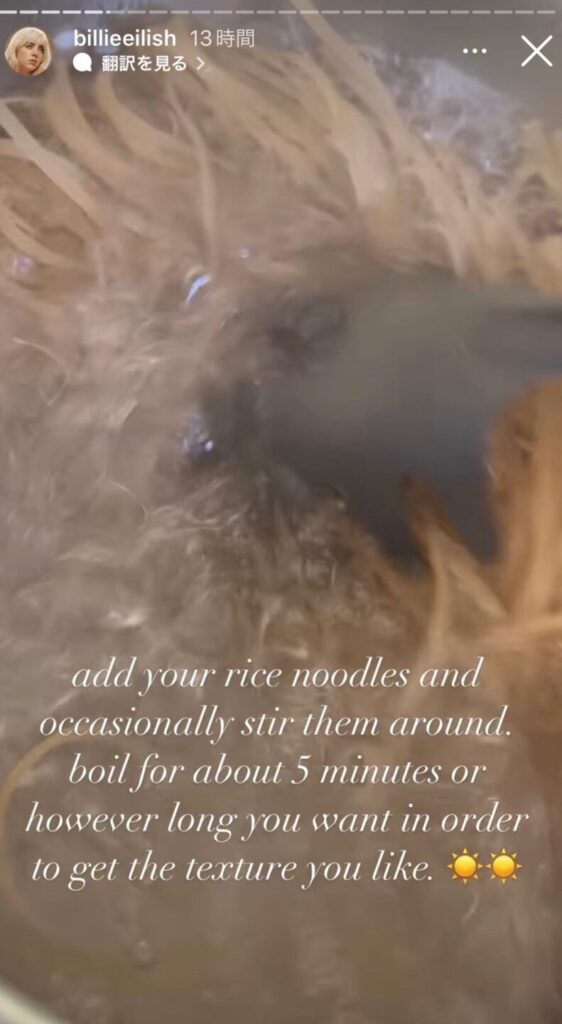 Add a commercial bouillon cube. Billy recommends the chicken-free, gluten-free, and vegan bouillon cubes by Edward & Sons.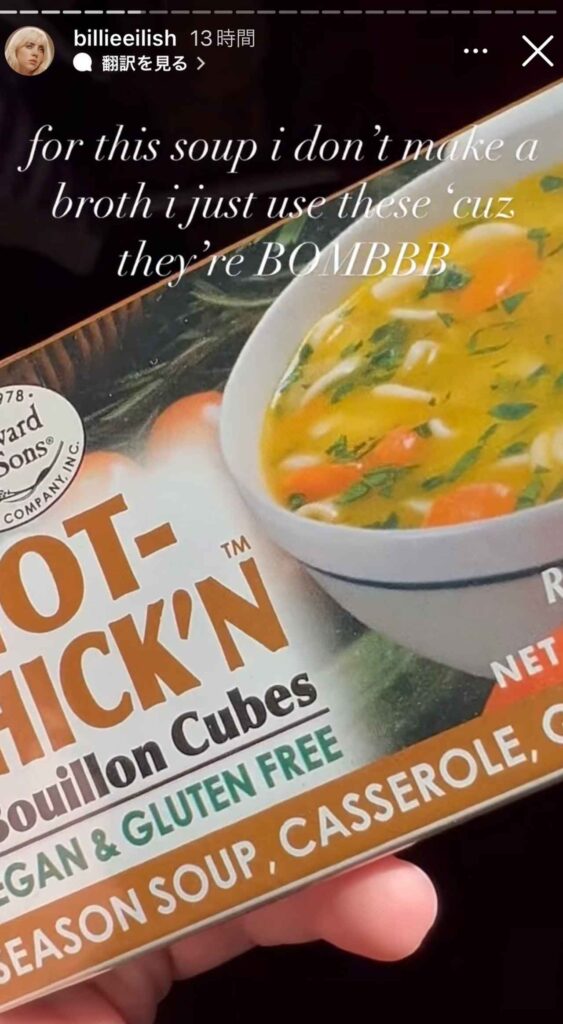 Add about three bouillon cubes, depending on how thick you want it.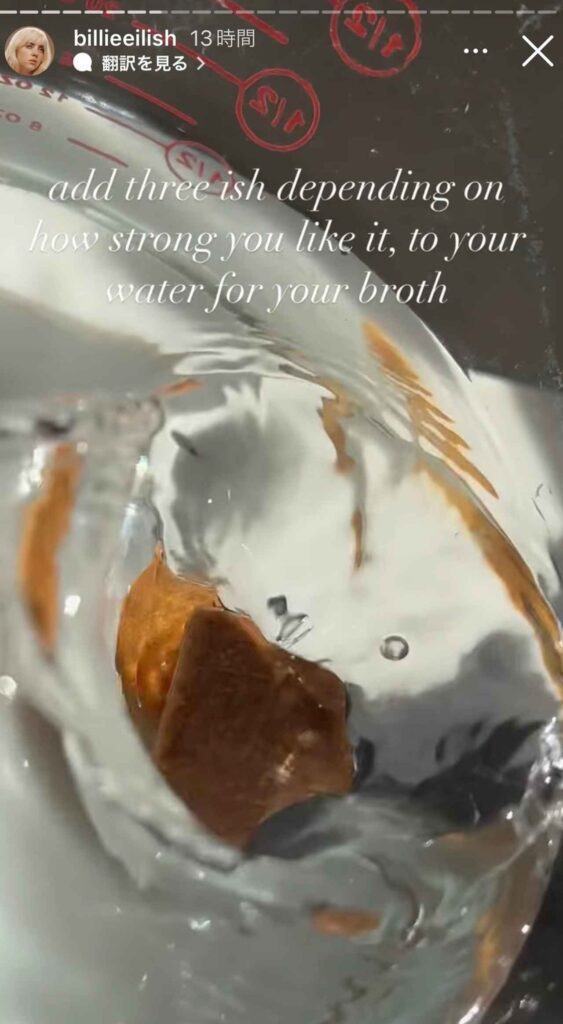 Heat and stir!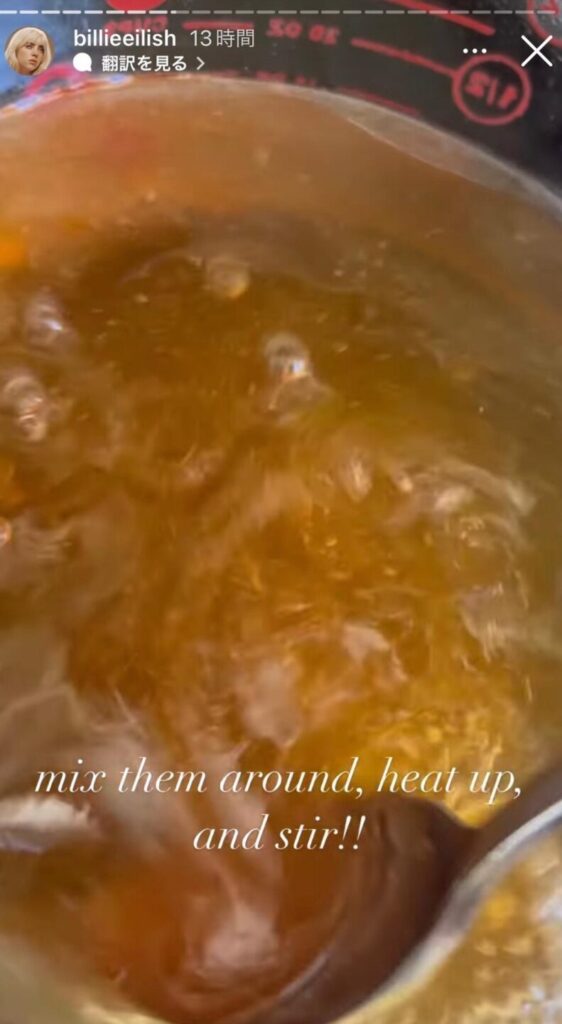 Add as much welsh onion as you like ("Try cutting the welsh onion with scissors! It's easy and fast!" and Billy).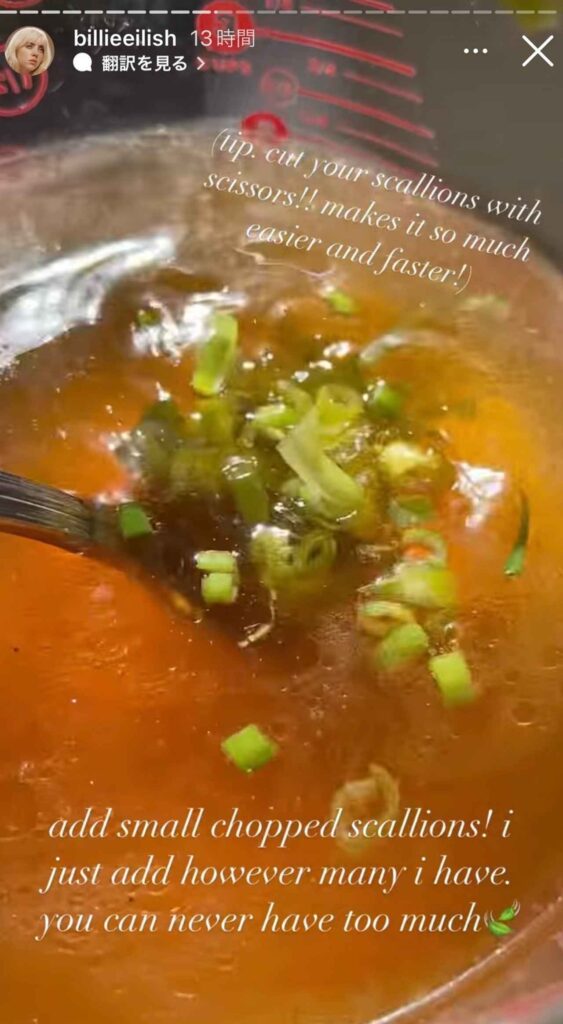 Add lots of red pepper flakes. Billy says she usually adds more than the picture shows, but this time she went easy on it.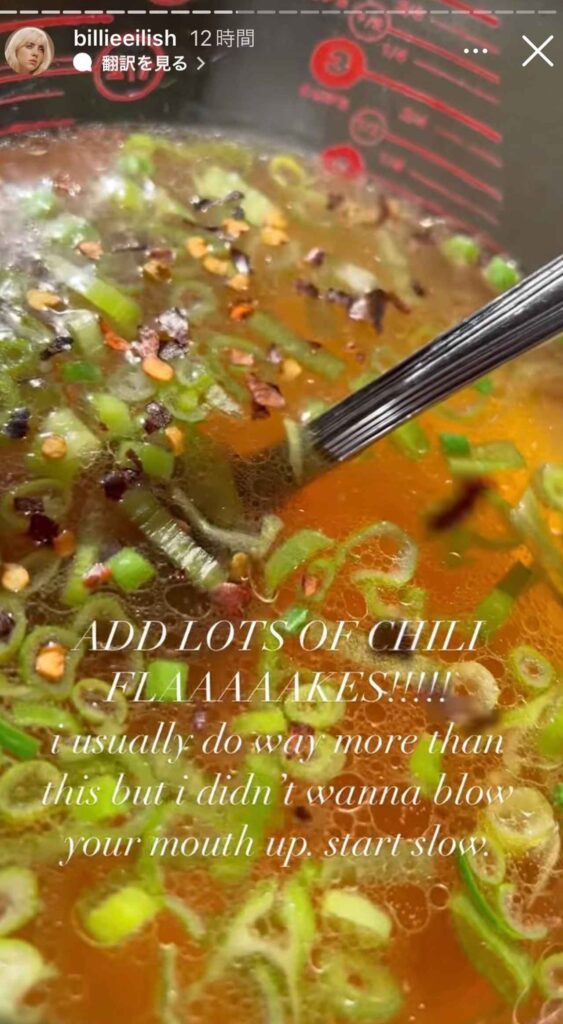 Put the tofu noodles soaked in cold water once (Billy said, "I forgot to show you how to do it, so check it out (laughs)").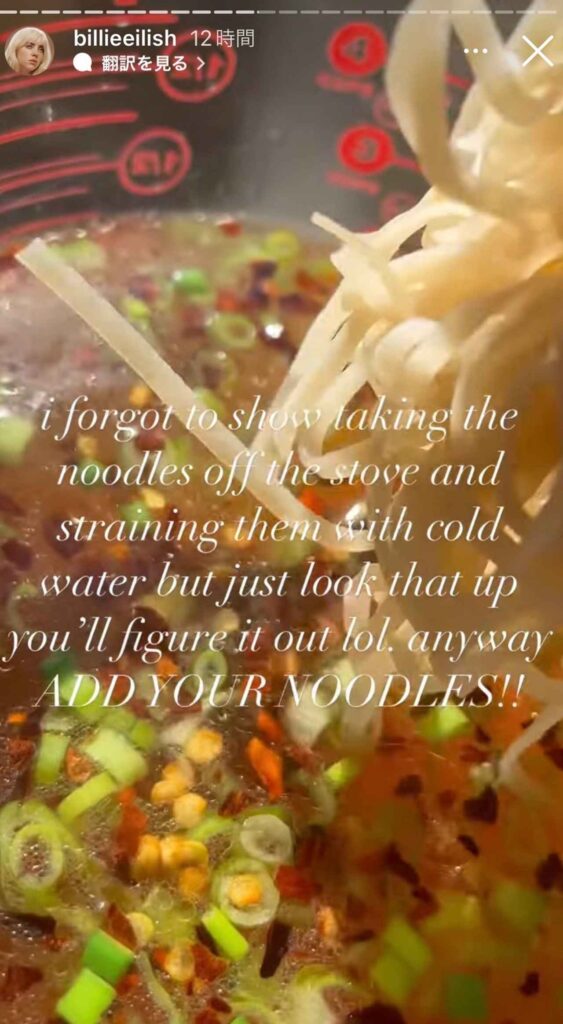 Here comes the tofu!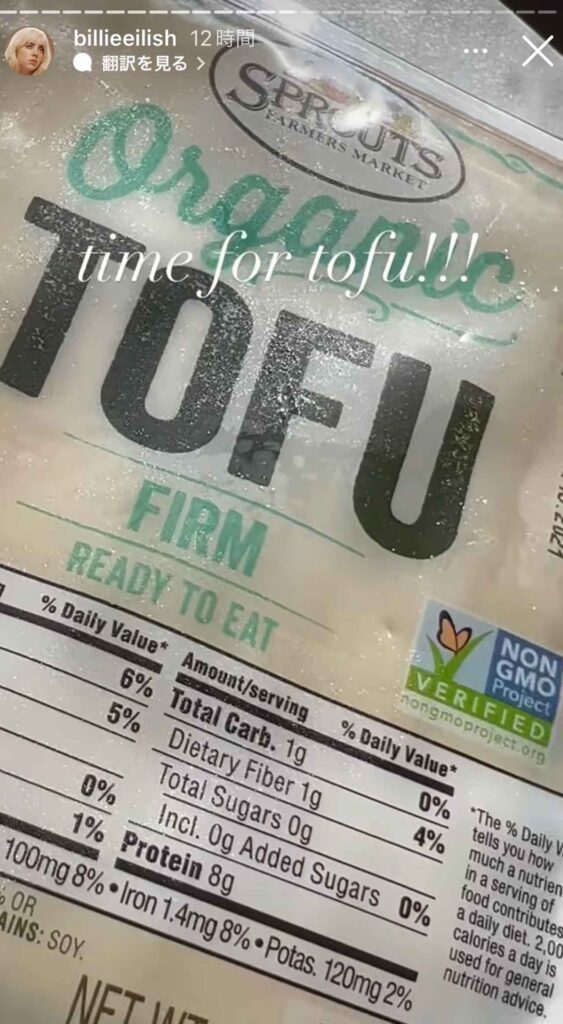 Billy says she likes tofu cut into small pieces.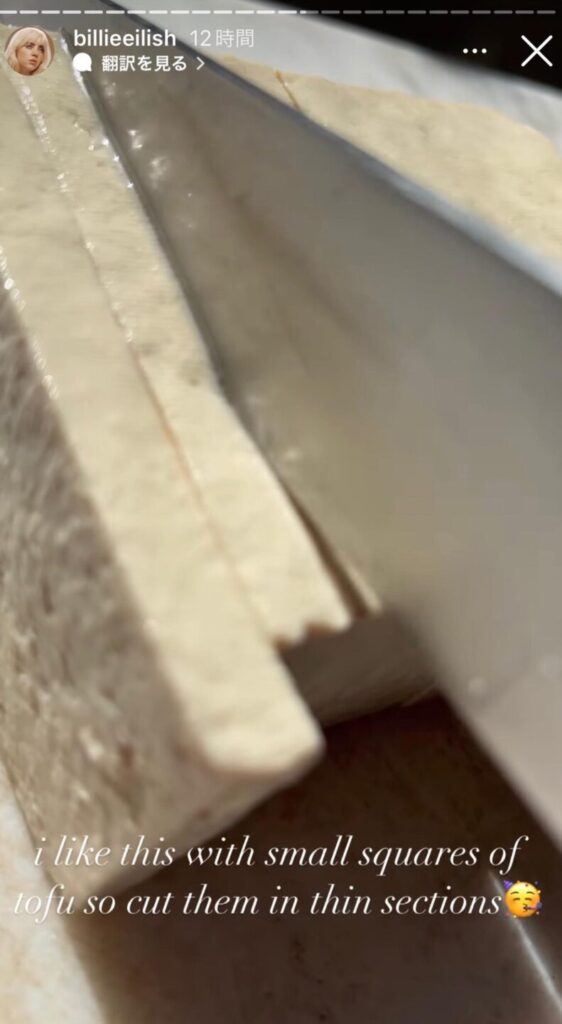 Billy recommends this size.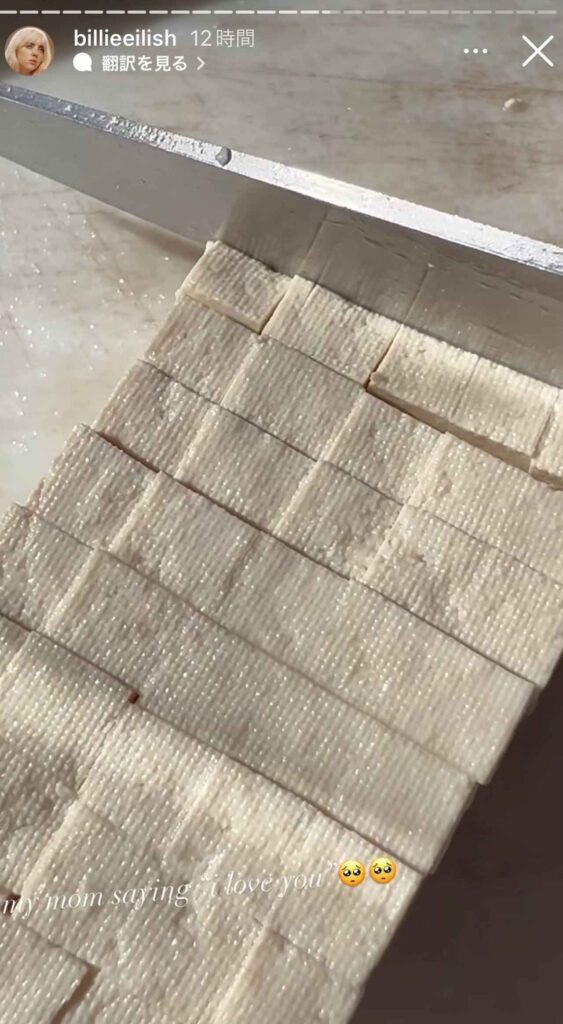 Put in the cut tofu. Billy didn't introduce the amount of tofu, but she seems to put quite a lot.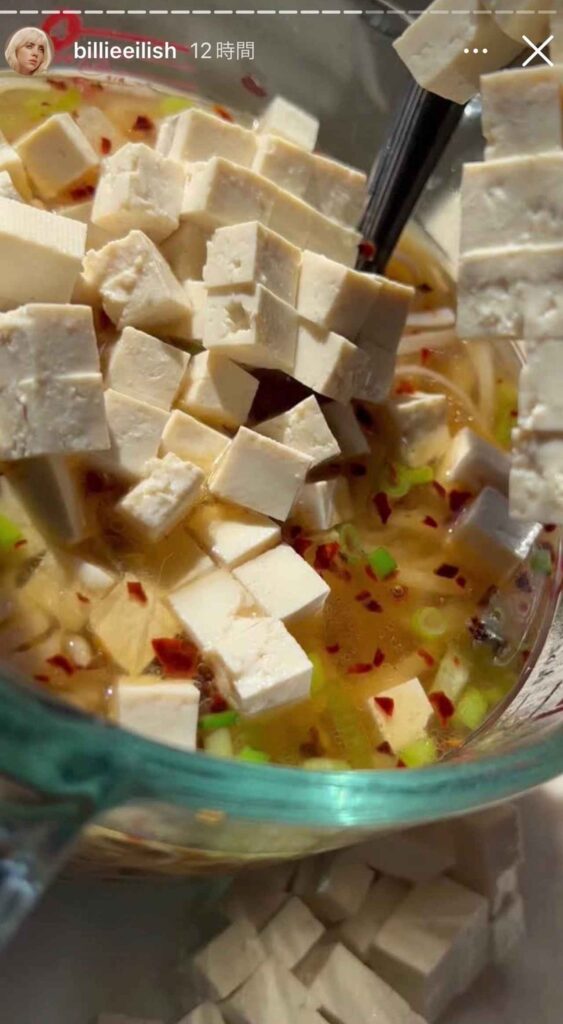 Finally, sprinkle some chili pepper to give it a nice appearance.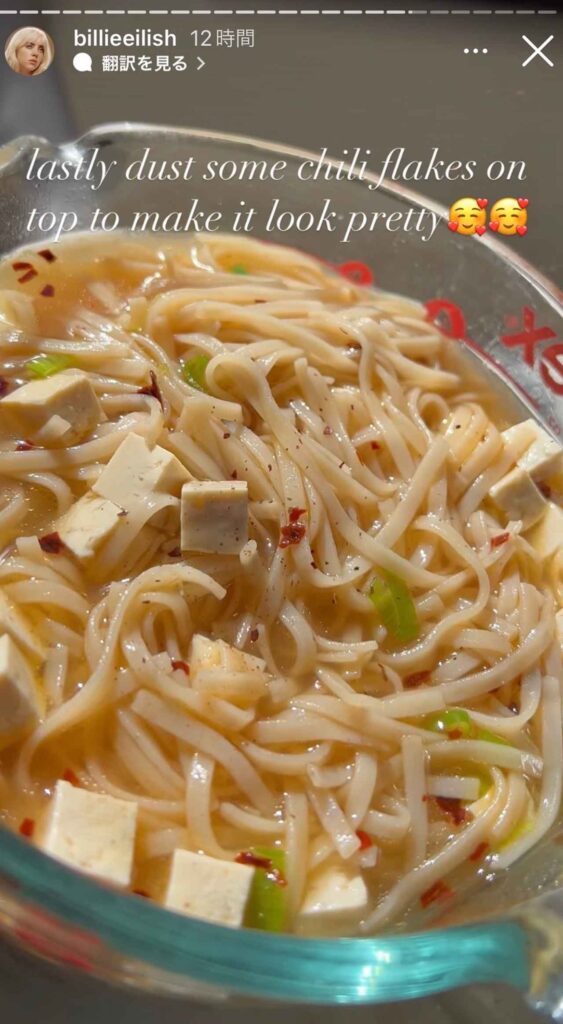 The recipe I presented here is for three people, but Billy says that she leaves this in the measuring cup and drinks it all by herself.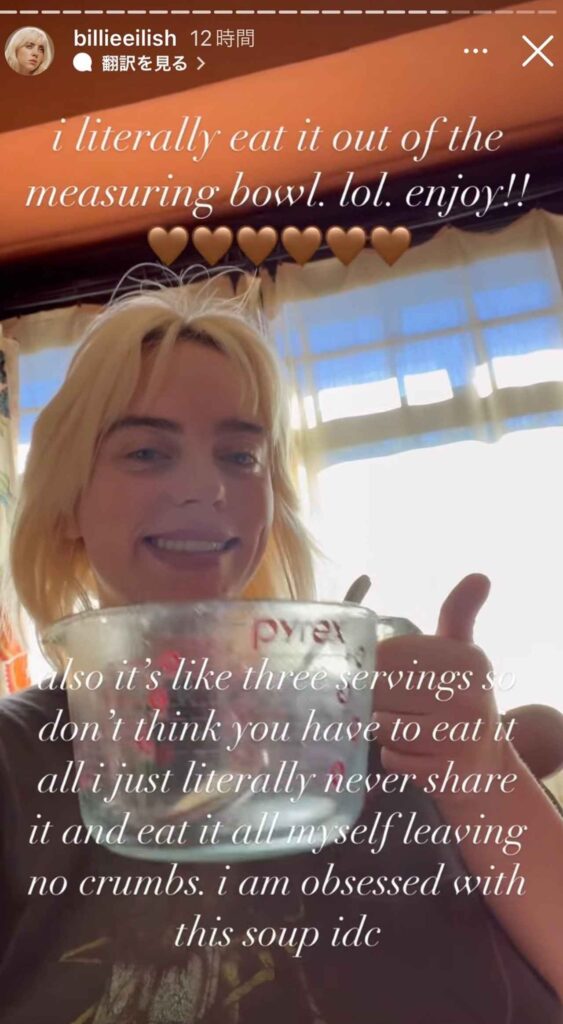 This tofu soup, which Billy is so addicted to that she doesn't leave a drop behind, has only a few ingredients and steps to prepare, so it is perfect for a quick snack or evening meal. Why don't you try making it?