Last Updated on 05/09/2022 by てんしょく飯
Amber Heard revealed in court that she was stunned to find "something" on her ex-husband Johnny Depp's iPad when she accidentally looked at it.
Amber Heard despairs after seeing Johnny Depp's iPad
On May 5, Amber Heard took the stand at the trial in which actor Johnny Depp sued his ex-wife, actress Amber Heard, for defamation, claiming that Johnny had an affair within days of their wedding.
Amber allegedly learned of Johnny's "betrayal" in March 2015, the month after their wedding. According to Amber, when Johnny passed out in his Los Angeles home, his iPad was left open and she saw his text messages with another woman. The other woman was a woman Johnny had been in a past relationship with, and the date of the text message was a few days after Amber and Johnny's wedding.
He was texting a woman that he had been going back and forth between getting attached and moving away from. The date was right after the wedding. He went to her house after our wedding. (Right after we got back to Los Angeles (from the Bahamas, where the ceremony took place). I think it was probably the next day. Amber told the court that the moment she found the e-mail, she felt like everything was falling apart.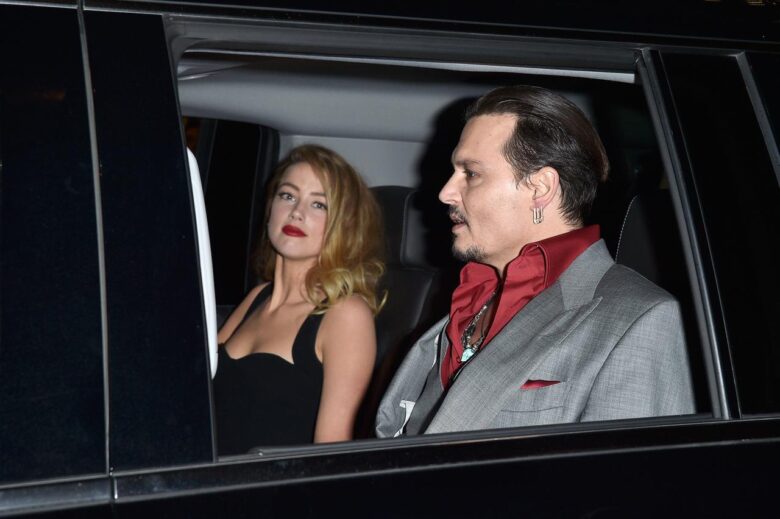 Amber panicked when she saw the e-mail and confronted Johnny about it, and as expected, an argument ensued, with Johnny pushing Amber away, and Amber's sister Whitney Heard intervening, but that did not calm Johnny's anger. Amber's sister Whitney Heard intervened, but that did not stop Johnny's anger. Then, fearing that Johnny would be violent toward her sister, Amber confessed that this was the first time she had hit Johnny. According to Amber, Johnny suddenly started laughing after she hit him, and eventually security guards intervened and the situation was settled.
Incidentally, Amber admitted that she had hit Johnny and testified that violence by Johnny was a regular occurrence. She revealed that Johnny raped her with a bottle of alcohol, and as evidence, photos* of the disastrous scene at the rented house in Australia where the finger amputation incident occurred, in which Johnny suffered a serious injury that resulted in the loss of part of his finger, were shown.
*The photos showed a sofa and bed with bloodstains, and a floor strewn with liquor cans and bottles.