Last Updated on 05/11/2022 by てんしょく飯
Actor Johnny Depp (58), who is in the middle of a defamation lawsuit with his ex-wife, actress Amber Heard (36), has recently surfaced in court as a "new girlfriend. The actor is currently in the middle of a defamation trial with his ex-wife, Amber Heard (36), and a "new girlfriend" has surfaced in court.
Johnny Depp and his female lawyer's "close relationship.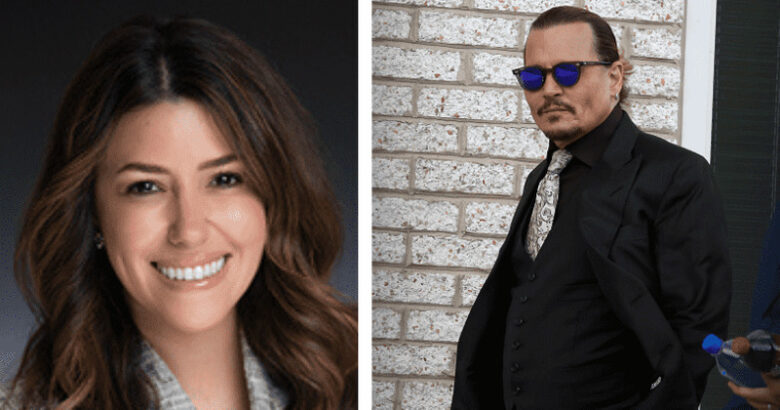 According to the U.S. entertainment website TMZ, the rumored woman is Camille Vasquez, a beautiful lawyer for Depp's defense team. While Depp appears in court every day and exchanges naked testimonies with Amber's side, he and Vasquez, who sits next to him and advises him, whisper to each other and touch each other's body, creating an "unusual relationship.
Videos of Depp and Vasquez's "intimate relationship" have been spreading on Tik-Tok, Twitter, and other sites, and are being talked about as an "in-court romance.
TMZ explains, "In fact, Johnny and Camille seem comfortable in each other's presence, and the two are always touching in an intimate way. However, he added, "All the lawyers involved are on their toes, but they have a close relationship with Depp. It's a good relationship, both professionally and as friends," he informed.
TMZ then concluded that Ms. Vasquez is actually in a serious relationship with a British man in real estate and is not romantically involved with Depp.
Depp is suing Amber for $500,000,000 in damages, claiming that an article in the Washington Post, in which Amber contributed her story that she is a victim of domestic violence, is defamatory. Amber filed a lawsuit against Depp for $5,000,000 in damages, claiming that the article was defamatory. Amber, on the other hand, countersued for $100 million, claiming that the article did not name Depp.