Last Updated on 05/22/2022 by てんしょく飯
Amber Heard, who is being sued by her ex-husband Johnny Depp for defamation, has been asked what she wrote down during the trial. Fans have "deciphered" the contents of a notebook that was glimpsed…
Amber Heard's notebook is full of unintelligible numbers and words.
The contents of the notebook that Amber Heard, an actress known for her best-known films such as "Aquaman," brings to court have become a topic of conversation.
As many of you know, Amber is currently in the middle of a court case with her ex-husband, also an actor, Johnny Depp. The trigger was an op-ed Amber wrote for the Washington Post in 2018. In it, Amber accused Johnny of domestic violence, although she did not name him. Johnny sued Amber for $50 million in damages, claiming that it was defamatory. Amber, on the other hand, is countersuing for $100 million, claiming that she has been severely affected by the smear campaign that Johnny orchestrated to damage her career and reputation.
We previously reported that the quality of the illustrations Johnny brought to court in notebooks and scraps of paper was too high, but Amber has in fact also brought notebooks to court, and their mysterious contents have attracted a lot of attention.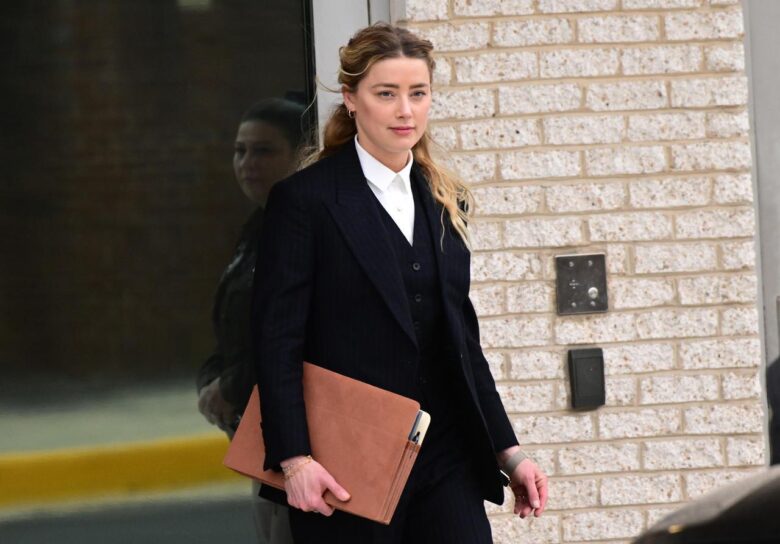 Among several photos taken in court the other day, one showing Amber hugging her lawyer, the contents of Amber's notebook were glimpsed in the photo.
Amber Heard's notepad…. 🤨 pic.twitter.com/boZehjmWbh

— Arwen sparrow (@An_elf_pirate) May 18, 2022
The first thing that catches the eye is the number. The first thing that catches the eye are the numbers: "283" written alone, "41, 47, 48," and "301, 395, 414" written vertically, as if they were a formula, and a series of mysterious numbers. As for the letters, netizens deciphered them: "Trending is…," "Insist on stress," "Whatever," "Why was it edited?" , "annoying," "~ is number one," and other words that seemed to make sense or not.
Incidentally, the trial, which began in mid-April of this year, has already reached a climax, with final arguments scheduled to take place on May 27, local time.