Last Updated on 07/14/2022 by てんしょく飯
Tom Cruise's birthday gift to Glen Powell, his co-star in the movie "Top Gun Maverick," was a hot one!
What did Tom Cruise give Glen Powell for his birthday?
In an interview with Cosmopolitan, Glen Powell, who plays the role of Hangman in "Top Gun Maverick," the 36-year-old sequel to "Top Gun," talked about the birthday present he received from Tom Cruise, his co-star in the film.
According to Glen, he celebrated his birthday about a month after the start of filming "Top Gun Maverick," and Tom gave him a vintage poster of the previous film "Top Gun. And on that poster was a message that was very Tom-like.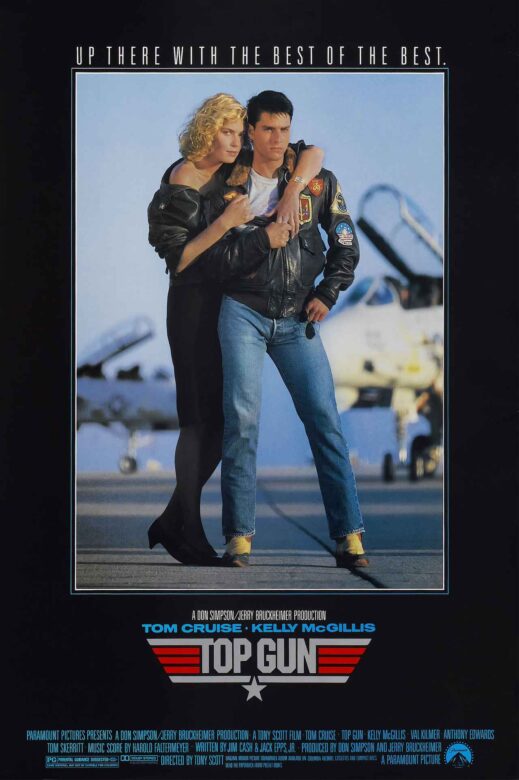 It was a few years ago. It must have been about a month after we started shooting "Top Gun: Maverick," Tom Cruise gave me a vintage poster of "Top Gun" and said, "Welcome to the Danger Zone*. From this day forward, this is yours. Good luck. He also wrote a really nice message that said, 'Tom Cruise. It's a real (eye-catching) statement piece. Top Gun" has been my favorite movie since I was a little kid, and it's one of the things that made me want to become an actor.
*The title of the theme song for "Top Gun" means "Dangerous Territory.
Glen says that through the filming of "Top Gun Maverick," he and Tom became more than just co-stars; they are now "friends.
The longer we were away from filming, the more Tom became more of a friend than a co-star. During the pandemic of the new coronavirus, I got my pilot's license. I flew around and sent Tom pictures. I also went sailing, rode motorcycles, and did many other things. Then I saw that poster [Tom gave me] and I thought, 'Wow, it's really Tom Cruise. Of course, I still think he's the coolest guy on the planet, but now he's like a friend to me," he said in the same interview.