Last Updated on 10/31/2021 by setagayablueocean
Did you know that the Narita Anime Deck, an experience-based entertainment facility that sells anime-themed products and eats and drinks, has opened at Narita International Airport?
It is a hot spot where you can shop for anime goods and experience a cafe full of Japaneseness in one place. Here are some of the highlights of the Narita Anime Deck that you definitely want to visit next time you visit!
Many Japanese people go all the way! What is the topic "Narita Anime Deck"?
Narita Anime Deck is a complex entertainment facility specializing in anime. Opened at Narita International Airport, the gateway to Japan's sky, with the aim of widely promoting the appeal of anime content, it provides a place for domestic and foreign anime fans to enjoy.
Although it just opened in November 2019, it is a hot spot in Japan mainly for anime and manga lovers, and many people bother to visit Narita International Airport for this facility. Located in the main building of Terminal 2 and on your right after exiting the international arrival lobby, the Gundam Face Monument is a landmark.
Get the original airport design at the "Goods Shop"!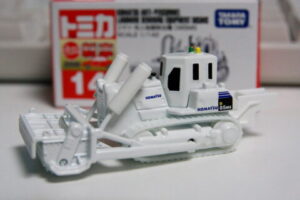 The "Goods Shop" area offers a wide variety of popular anime and character goods from Japan and overseas. We handle about 100 titles of anime works, and more than 5000 kinds of products!
"Gintama," "One Piece," "Kimetsu no Yaiba," "Jujutsu Kaisen," "Re: Life in a Different World from Zero," "Mobile Suit Gundam," and other valuable anime goods with many core fans overseas. Many.
We are proud of a wide lineup other than anime works. You can also get character goods that have been loved for many years at home and abroad, such as Sanrio, Pokemon, Kamen Rider series, Ultraman series, and Ghibli works.
Don't miss the Narita Anime Deck original goods. All of the original goods are inspired by airplanes and airports, named after Narita International Airport. Anime "Bungo Stray Dogs" "Love Live! There are a lot of design goods such as pilot costumes that can not be seen in the main part of popular works such as "Sunshine !!".
The staff recommends "Tomica" and various trading products. Tomica is a palm-sized miniature car born in Japan, with a history of more than 50 years, and is a toy that has many fans of adults as well as children.
Quality that makes you want to collect any car, such as Japanese cars, police cars, and fire engines! It's reasonably priced, so it looks good as a souvenir.