Last Updated on 07/24/2022 by てんしょく飯
Here are some moments that show how close the cast of "Bullet Train" is. They got along even better at the world premiere.
Bullet Train" opens in Japan on September 1.
Bullet Train," an action thriller film based on the novel "Maria Beetle" by Japanese author Kotaro Isaka, will be released sequentially in Europe and the United States on August 3, and the cast is currently attending premieres around the world.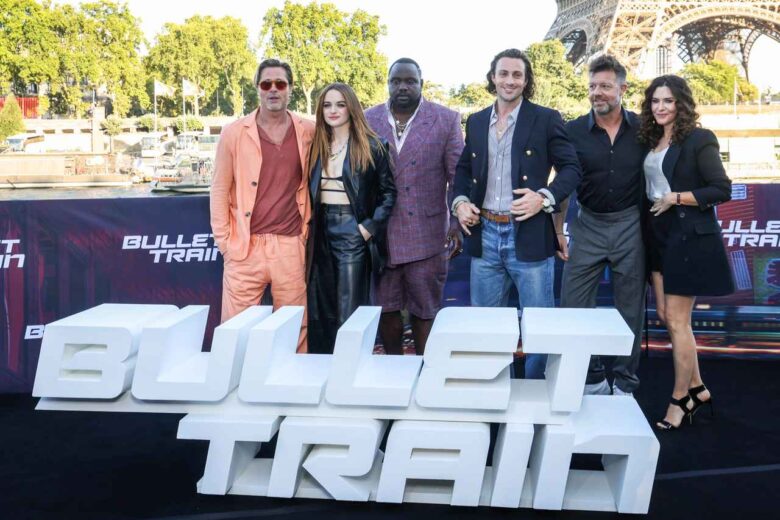 Brad Pitt, who stars in the film, Joey King, Aaron Taylor-Johnson, and Ryan Tyree Henry are the main attendees at the premieres, and they are often seen looking friendly, perhaps because they are together almost every day these days.
At the premiere, Brad was joking around in front of his like-minded friends.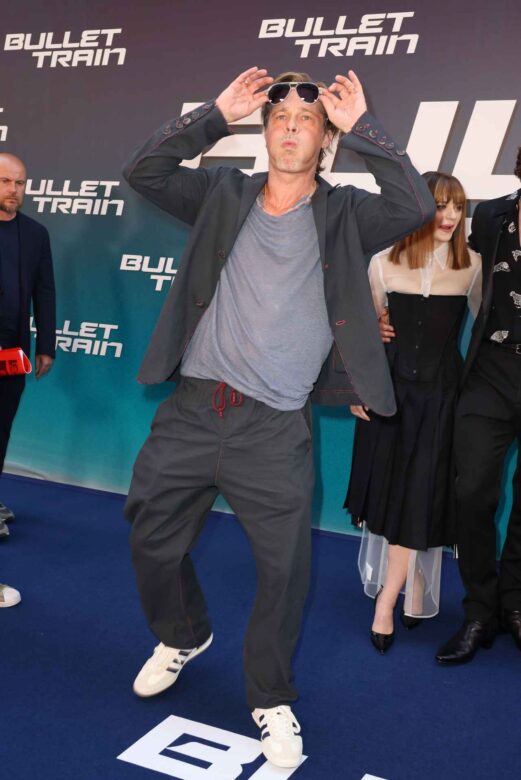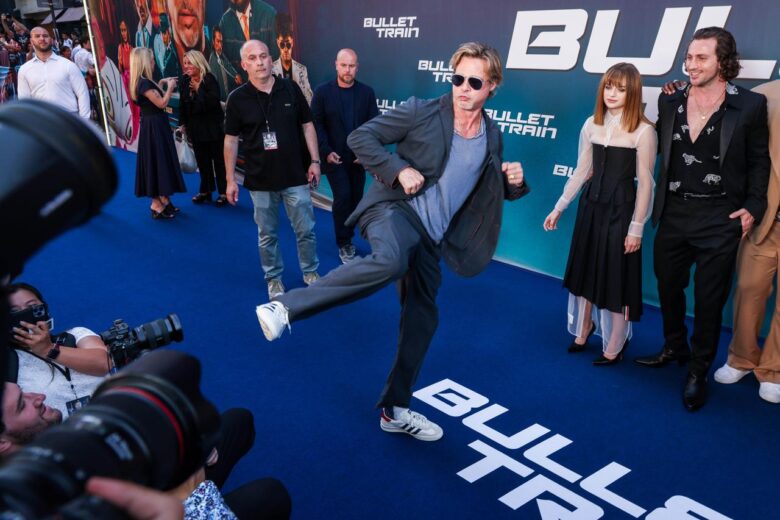 When he answered a photo call with Aaron and Ryan on another day, he seemed to pose once, but the next moment he jumped on their shoulders.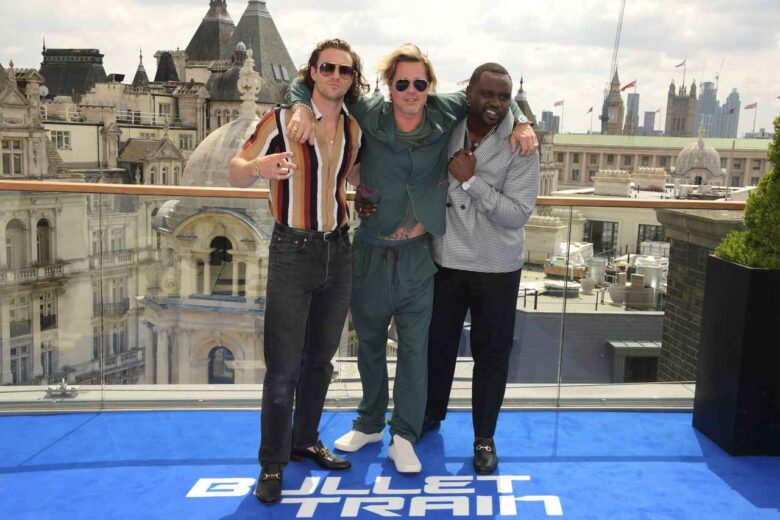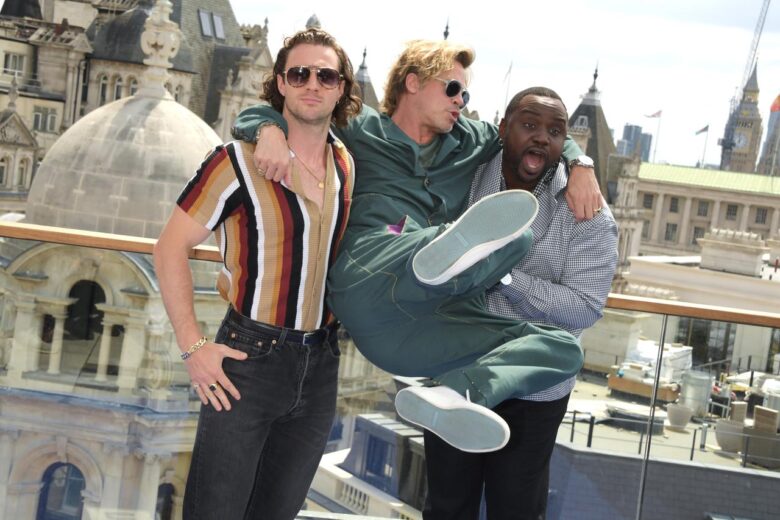 It wasn't just Brad who was fooling around, but the rest of the cast as well. Joey interrupted Brad, Aaron and Ryan's photo call. He then posed in front of the three of them to get their attention.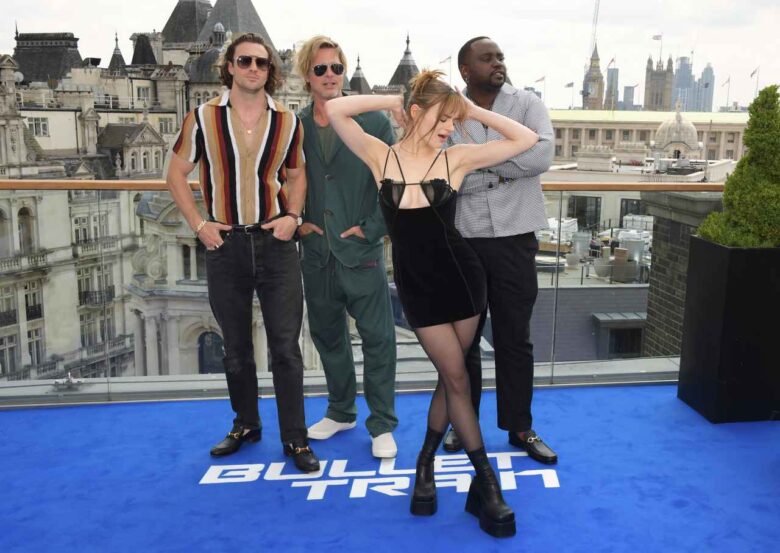 Brad leaned against Joey during the photo call, and the whole group seemed to be having a lot of fun.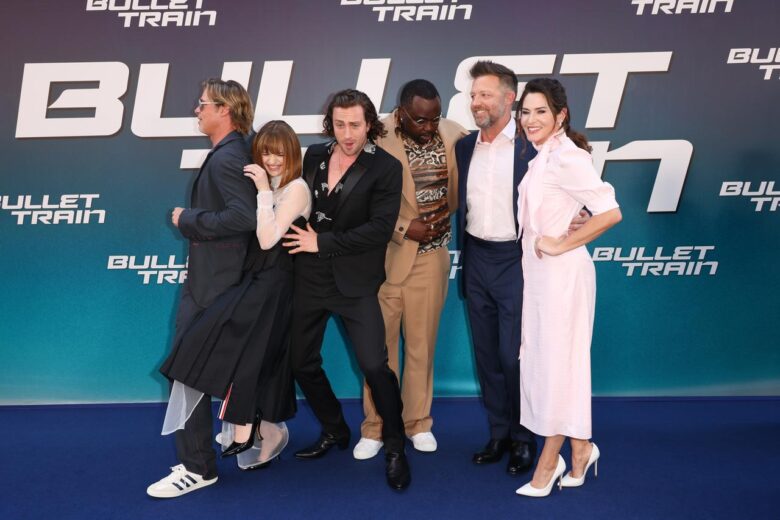 The "Bullet Train" premiere was held in a friendly atmosphere. The film will be released in Japan on September 1.